FWCD Takes on Canada
Hang on for a minute...we're trying to find some more stories you might like.
Madame Andreanne Annis, one of the Upper School French teachers, is going to be taking 24 students on the Canadian trip this summer accompanied by Rob Napier, the Middle School French and Spanish teacher, and Bob Booth, the other US French teacher.
Annis is very excited to have the opportunity to take a mixture of non-French students and French students to Canada for many reasons.
"I look forward to splitting into smaller groups so that the experience will be awesome for everybody. [Also] if you are a French student, you are finally getting to use the language you are using in class," Annis said. It's so awesome to get good grades in class but to realize that you can communicate outside of class. That's a big moment; you may even possibly laugh in both languages. The day you realize you are funny in that other language and dream in that language that is [the moment where you go] 'oh my gosh, this is so cool' and that is a part of this trip," Annis said.
When the students and adults arrive in Canada, they will be in Ottawa, the capital city. Madame Annis is from Quebec originally and loves going back.
"Everyone will speak English in Ottawa and we will mainly stay in Marriott Suites because most of the kids we are taking will be going to another country without their parents for the first time and when someone picks up the phone in English at the Marriott it feels better," Annis said. I think it's a jewel. The more I travel the world the more grateful I am that this is my number one destination because I really care about my family and friends and I like to say hello to the city. Quebec has that feel to it that it is vibrant and hugs you," Annis said.
Annis has many exciting events planned with several places to visit. She is very excited to be able to share some of her culture with the twenty-four students and two faculty members accompanying her.
The trip brochure notes the following: "A Canadian Discovery Trip introduces the 18 interested incoming sixth through twelfth graders to this awesome country. This experience will provide students with an opportunity to experience a linguistic and cultural journey which will enable them to practice language learned in the classroom, learn more about Francophone culture, serve a half a day of community service, and gain a deeper understanding of North American history. Three major cities will be visited including the Canadian capital and two French-speaking cities: Montreal and Quebec. Students will learn to interact with native French speakers in a variety of situations which will correspond to what they have acquired in the classroom."
"It is important to note that this trip is not exclusively for [French students]  and that all sixth through twelfth grade students are welcomed as all guides will also speak English," Annis said.
There will be an informational student and parent meeting on Tuesday, April 18 at 7:00 p.m. in Annis's bistro, MS 304.

About the Writer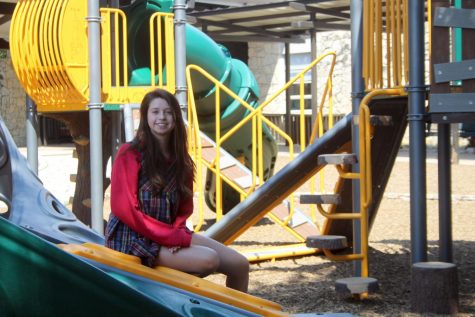 Izzy Vallance, Online Editor-in-Chief
Izzy is a senior at FWCD.  You might not see her during the year but you will see her car speeding down Bryant Irvin or in the senior parking lot. [email protected]