Fort Worth Staple Closes Its Doors After 77 Years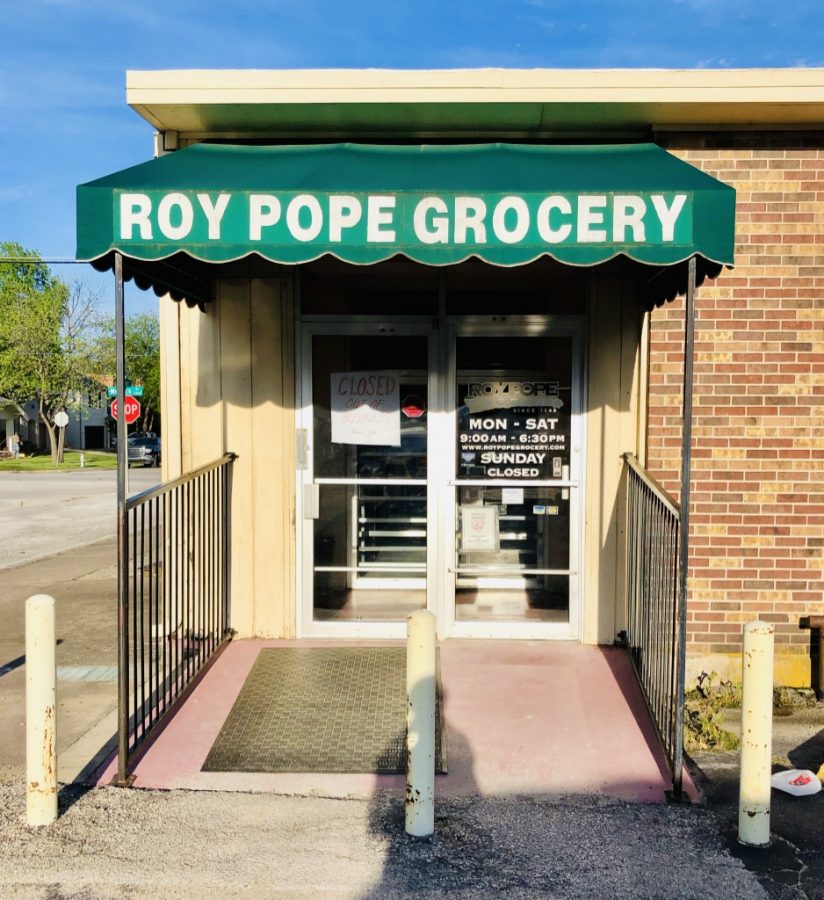 One of the staples of Fort Worth is closing its doors. A place where many Fort Worth natives grew up going, and who still go on a weekly basis. After 77 years, Roy Pope Grocery has decided that its time has come to an end. 
Open since 1943, Roy Pope is one of the oldest family-owned and independent grocery stores in Texas. Roy and Rose Pope were the original owners from 1943 to 1968, and the store was later passed on to John and Ruth LeMond who owned it from 1968 to 1990. The current owners are Bob and Renee Larance. They have been in charge of the grocery since 1990. 
"We have seen husbands and wives, children, grandchildren, and great grandchildren come through our doors with many working here as their first job," Roy Pope Grocery stated on their website. "It has truly been a very memorable and humbling experience." 
Hank Toomey '20 said, "I worked at Roy Pope all of last summer as a stock boy and bagger. I am upset about its closing because it's like part of Fort Worth and is such a big part of the community."
Trina Murray, a local shopper at Roy Pope, said, "I have been going to Roy Pope for 15 years, ever since my family moved to Fort Worth. It was so convenient and there were times I would go there three times in one day. Over time, I got to know the staff very well. They weren't just workers, they were family. Roy Pope was so much more than a grocery store."
However, after all of their years of service, they have decided that their time has come. Sadly, on Roy Pope's website, there was no reason given for why they have made this heartbreaking decision.
Roy Pope stated: "To our loyal customers and all our friends, we want to thank you all for the wonderful years of patronage. In the last 77 years our store has evolved with the changing times to serve you with the best and freshest products available. We have striven to offer a pleasant and friendly atmosphere to shop."