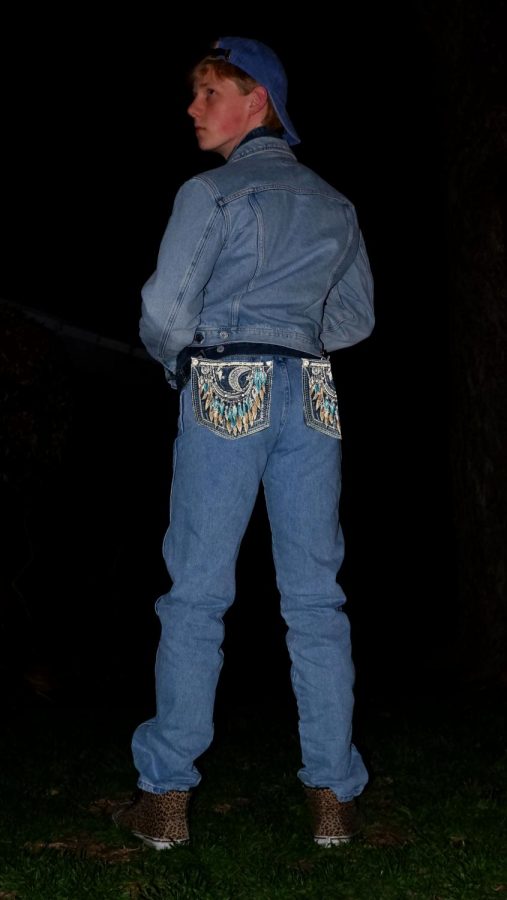 Choker necklaces. Mullets. Head-to-toe leather clothing. What do all of these things have in common? They are all past fashion trends that have made a recent comeback, despite my begging for them to stay locked away, deep in Area 51. Nevertheless, trends will come and go, but swag is forever. I am here to give you a preview of the top five styles that I predict will make a comeback in 2021.
1.) Fringe
Whether you're a singing cowboy from a 1940s Western movie or a child dressed in an inadvertently racist Pocahontas Halloween costume, fringe can be the pièce de résistance for any outfit. The simple technique of cutting extra fabric into dangling strips burst onto the pop culture scene of Ancient Mesopotamia in 3000 BCE and made its first return in the 1920s. Ever since the world realized that fringe is useless and detrimental to the rural lifestyle that it was designed for, fringe has only been used on blankets made at overnight summer camps.
2.) Feathers
Did man's infatuation with the dream of living like birds wither as airplanes became a mainstream way of travel? You'd think so, right? Well, you would be wrong. Since the 16th century, feathers have been used to complement oversized buckles on men's hats. Originally used during the European Renaissance to adorn hats and other headdresses, feathers are now used to dress Cardi B as she attends the grand opening of Kaos Dayclub and Nightclub, an establishment that has never been patronized since her visit. Another form of feather fashion that is quintessential for today's runway is "tarring and feathering." The American Revolutionaries designed this application of feathers to publicly embarrass British tax collectors; however, they succeeded in pioneering the next outfit on the cover page of Vogue.
3.) Double Denim
This may be a nostalgia trend for me. Being born in 2005, my earliest memories are of watching in awe as Justin Timberlake and Britney Spears flaunted their matching denim tuxedo and dress at the 2001 American Music Awards. After photos of their red carpet masterpieces went viral on the novel internet, the globe was foaming at the mouth to have complete outfits, comprised solely of denim. One interesting fact about Fort Worth Country Day: for the 2000-2001 school year, girls wore denim jumpers and boys wore jorts instead of khakis (Okay not really. The plaid has always been plaid, khaki has always been khaki, but wouldn't it look amazing). Yes, we need double denim back.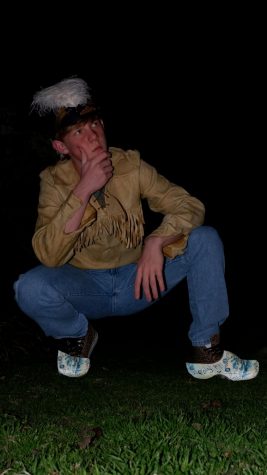 4.) Bedazzled Pants Pockets
If you have never taken the hour and a half drive to the Whataburger off Highway 81 in Decatur, Texas on a Saturday evening, I highly recommend it. If I could use one word to describe the aura in that sacred restaurant, it would be spiritual. Every weekend, the farmer and the cowman put aside their differences to become "territory folks," just as the 1943 musical "Oklahoma!" prophesized. The country folk are dressed in the latest fashion that the American South's plains, prairies, and hills have to offer; however, the most coveted piece of the ensemble is the Rhinestone Jeans. The back pocket of these Wranglers are usually decorated with small designs of fake diamonds, but I propose that they be replaced with slogans such as "From Here, Anywhere" or Joe Breedlove's '78 iconic catchphrase, "Let's fire it up!"
5.) Wooden Clogs
Ah, the Dutch. Famous for inventing the orange carrot, a bicycle-treadmill hybrid, and wooden clogs. Mill workers of the 18th century wore these affordable footwear alternatives, but it wasn't popular until a ginger from a sitcom about the 70s, made in the 90s, wore them on television. The outdated VSCO girls will trade in their Crocs for authentic click-clack sound as you walk, and emo boys will burn their black Converse to own a pair of genuine Wooden Clogs.
Whether these trends will make a comeback in 2021 is for the future to decide, but in the meantime, be a fashion pioneer and trust me, Marshall Lehman, the culture expert. The chances of my predictions being inaccurate are minuscule, but the one day that I will truly succeed in life is the day I see my classmates coming to school, dressed in head-to-toe denim uniforms.