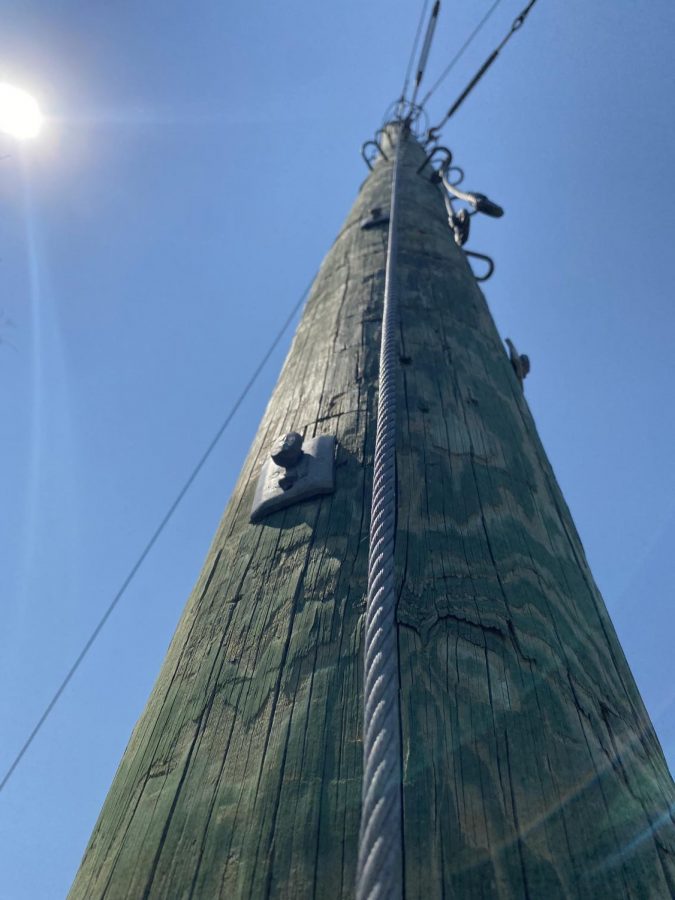 Kate Haddock '25
On Friday, September 10, the ninth graders will celebrate the Ropes Course's 25th anniversary. This FWCD tradition was initially started by Karen Giles, a former ropes course director, as an outdoor education activity.
"The Ropes Course offers a challenge course in order to create team building experience," Sara Teegarden, the current ropes course director and Upper School history teacher, said.
Teegarden enjoys interacting with students, relaxing outdoors, and taking a break from stress that the Ropes Course provides. This challenge course is offered at least eight times a year for students and faculty. Students in grades 7 through 12 have the chance to participate.
Alexis Del Pozzon'25 recalls her favorite past trips to the Ropes Course.
"[I like] riding on the thrilling zip-lines and laughing with my friends going through challenging obstacles," Del Pozzo said.
Twenty five years later, students are still looking forward to spending the morning with classmates and faculty in this fun, outdoor challenge course.