4-H: Making the Best Better
The 4-H Club: the smell of manure in the air, the soft moos of the cows and neighs of the horses, the chatter coming from the crowds, the warm air, and the showing of animals. 
4-H is an organization spreading across America, with a mission to stimulate young minds. Over six million children in America are involved in 4-H and are involved in school and community clubs, camps, and other opportunities. At Country Day, the 4-H mission is no exception.
FWCD's chapter was started in 2011 to promote leadership and agriculture in our school's community. FWCD's 4-H is the largest club in Tarrant County and is the largest school-affiliated club in Texas. 
FWCD's 4-H club offers clay shooting, animal showing, photography, public speaking, woodworking, food preparation and cooking, horticulture, and recently, an equestrian team.  Membership in the club is offered to JK-12th grade students, the Junior Kindergarteners are a part of the 4-H Clover Kids, and the Lower, Middle and Upper schoolers are official 4-H members.
"Overall, it is very fun," Chappell Carter '25 said, "and a really great way to learn about agriculture, be a leader, and have fun with your friends."
The FWCD chapter has a board that takes care of official business. The board consists of FWCD parent president, Ryan Haggerty, student representatives, and the faculty advisor, Angie Ogle.
"My favorite part of being part of 4-H is getting to work with kids of all ages," Ogle said.
Mark Lichaj, our new chemistry teacher, is a part of FWCD's 4-H. He is in charge of upholding the garden near the Fischer's Dining Pavilion. The garden has parsley, dill, carrots, and lettuce. Lichaj sometimes picks the lettuce and eats it.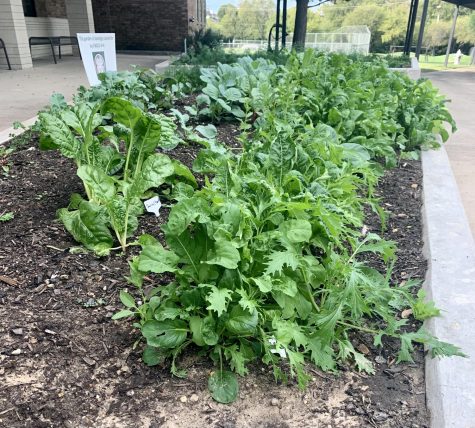 "Our hope is that the garden can eventually expand to the FDP and supply some of the food, but we aren't there yet," Lichaj said. 
The clay shooting team is one of the more competitive aspects of 4-H. The team travels to compete but still stays close to home. When the team goes to state, though, they will be traveling to San Antonio. 
"I love  [clay shooting] because it is such a different experience than all the other sports," Vivian Richey '25 said. 
4-H includes students in a variety of grades, dedicated parent volunteers, and 4-H-loving faculty members, and as Richey said, "4-H is a great opportunity and everyone should join." 
If you want to join, you can email [email protected] or [email protected] or register online at https://v2.4honline.com/ .