When did Winning Cease to Matter?
So, this week's college basketball rankings have been released, and Wichita State is still the second ranked basketball team in the country.  How is that humanly possible? Wichita State sports an unblemished record (29-0) with wins over BYU, tenth ranked St. Louis, and Tennessee. Florida has also had an incredible season, compiling a 14-0 record in SEC play, and their only two losses have come at the hands of then twelfth ranked Connecticut in Storrs and fourteenth ranked Wisconsin in Madison. Their combined margin of defeat in those two games is seven. Both teams have fantastic cases to be deemed the best team in the land, but Wichita State needs that ranking. The Shockers are the ONLY remaining undefeated team in college basketball. Shouldn't that mean something?
Despite the Shockers being a "mid-major," meaning they aren't in one of the Big 6 conferences (top football conferences), they are one of the best, if not the best team in the country. Why should conference size matter in basketball? Rankings should reflect on court performance, not public perception. Really, the only knock against Wichita State is that they are a small school in a tiny conference.
In the past, some of these small schools have wilted come March, but some of them have flourished. For every Gonzaga, there's a Butler. Gonzaga is a school shackled with the perception of being March chokers, only solidifying that view last season with a loss to eight seed Wichita State in the Sweet Sixteen when they were the number one seed in their region. However, Butler's recent run of March dominance has given the sport and its smaller schools a glimmer of hope for big time success. Butler came out of the Horizon League in relative anonymity in 2010 to knock off team after team and reach the championship game against heavily favored Duke. Butler came one more bounce on Gordon Hayward's half-court heave to winning it all. Most skeptics dismissed their run as a blip on the radar, an anomaly never to happen again. The very next year, Butler did it again marching all the way to the title game against Connecticut and Kemba Walker. While they weren't able to cut down the nets in the final game, they proved a point. Mid majors can succeed on the biggest stage. Whether or not Wichita State can make a return trip is to be determined; however, they are the most deserving of the number one ranking at this moment in time.
About the Writer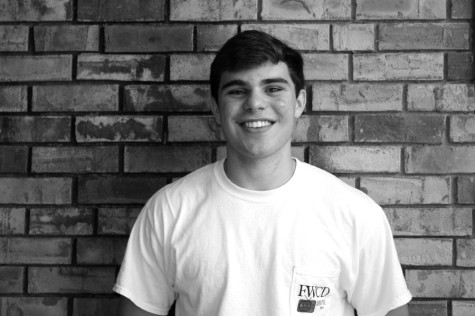 Garrett Podell, Managing Editor
An FWCD student since freshman year, Podell hails from the North (Wisconsin) as well as Georgia and is an avid fan of the Green Bay Packers and Georgia...