Hudson House Makes it's Way into Fort Worth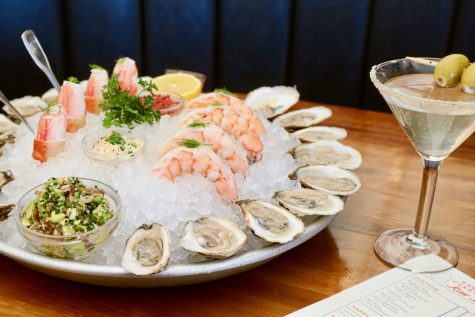 Get excited, because Fort Worth is welcoming a new restaurant into its fabulous scene of cuisine. Hudson House, a Dallas-based-restaurant-turned-chain, plans to open three new locations, one of them in our own Fort Worth, located on Camp Bowie. The new restaurant will take over the iconic Ice House (where Into the Garden used to be located) and although no date has been announced for the opening of the restaurant, we sure can't wait.
In the 1980s, before electric refrigeration was popularized, residents of Fort Worth would go to the Ice House to pick up a block of ice for their friends and family. Later in the 80s, the location was home to two restaurants: first the Ice House restaurant and later a Fort Worth branch of Dallas' Celebration restaurant, which was open until 2000, when Into the Garden took over the building.
Hudson House has been a Dallas (Lovers Lane) fan-favorite since 2017. It was founded by Kyle Brooks and Hunter Pond, who also founded East Hampton Sandwich Company. The founders themselves describe the restaurant as a "homey yet sophisticated restaurant that's our take on the 'swanky' neighborhood joints of the West Village in New York City" in an interview with FSR Magazine.  Julia Clinkscale '23 is a frequent visitor of the Dallas location.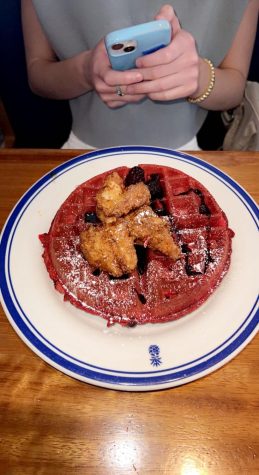 "I'm in Dallas a lot on the weekend, either with my mom shopping or visiting my friends who live there, and Hudson House is one of my favorite places to get lunch because I love their 'Hudson' salad; it might even be one of my favorite restaurant.," Clinkscale said. "I also love it because the one in Dallas is in such a good location, and I'm super excited to go to the Fort Worth location with my friends when it opens."
Along with its 'swanky' interior, the restaurant and oyster bar is also known for their delicious food and varied menu. One of their most popular dishes is the New England-style Lobster Roll, featuring a quarter pound of fresh Atlantic lobster, and a poppy seed roll. They also have a wide selection of raw oysters that are flown in fresh daily, savory sandwiches like the 'Honey Grilled Chicken' sandwich, and delicious salads like the 'Hudson,' with popcorn chicken, avocado, cherry tomato, bacon, sharp cheddar, and green goddess dressing, along with a short and sweet dessert list: Key Lime Pie and Chocolate Silk Pie.