Caterina's Cooks Up a Good Time
Caterina's is not just any new restaurant. It is a unique social experiment that tests our attachment to our cell phones.
On July 27, 2022 a new restaurant, Caterina's, opened up in the Stockyards of Fort Worth. Caterina's was opened by Fort Worth Chef Tim Love and serves delicious, fresh, and homemade Italian cuisine. Love named the restaurant Caterina's after his late sister Cathrine. Caterina also means "pure" in Italian.
When you walk into the restaurant you are greeted with bags that you lock your phone in. So after one last goodbye, we locked our phones up for the next three hours.  As soon as we sat down, we were greeted by our very personable waiter William. Not only did William have great service, but he also kept us company while we did not have our cell phones. 
Caterina's has a very fun and spunky touch to their floor plan. They only have 11 tables in the restaurant. At each table there are four seats. Caterina's also has four bar stools that people are able to sit at for dinner. The interior was dimly lit with dark colored furniture. Caterina's has an upstairs seating area that is newly opened.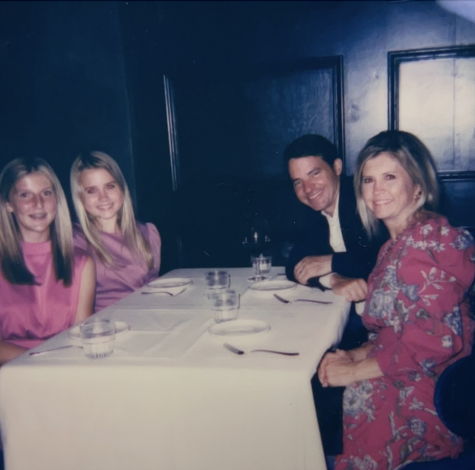 The people around us in the restaurant were older. Catarina's attracts an older crowd due to it being much nicer and fancier than other restaurants. Catarina's has a drink cart that is walked around the restaurant and when someone orders a cocktail, the waiter makes their drink in front of them. 
The first item they brought was bread with olive oil. They presented the bread on a nice  plate with the olive oil in a bowl in the center of the plate. After the bread, William brought us some parmesan cheese and prosciutto. When you first walk into the restaurant, there is a wheel of cheese,and this is the cheese that they bring to you at the beginning of your meal. 
Later on, William had us order our appetizers. We ordered the meatballs and the caesar salad. The meatballs are not on the menu at Caterina's but William suggested them to us. The meatballs and caesar salad were presented very nicely and tasted very good. The meatballs and caesar salad were a 9.5/10. 
It was then time for us to order our meal. Micheal Dike ordered Veal Chop Parmesan. He enjoyed his Veal and rated it a 10/10. Stephanie Dike ordered the spaghetti. It was presented nicely and had a very good flavor. She rated her spaghetti a 9/10. Elizabeth Dike '25 ordered the Bucatini. It had just the right amount of sauce and seasoning in it. She rated her Bucatini a 8/10. Lasty, I ordered the Rigatoni. The pasta was well presented and the taste was very good. She rated the Rigatoni a 8.5/10.
After we finished our main courses we were very full but saved some room to try their dessert. We tried the Ciambella with chocolate sauce. Ciambella is donut in Italian. The donuts were made just right and the chocolate sauce really enhanced the flavor. We rated the Ciambellas a 10/10.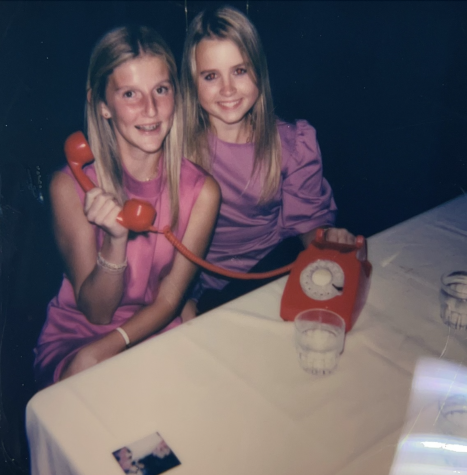 After our dinner, we talked with the manager and he shared with us that they try to have dinners that last up to two hours. They serve the six courses so that your dinner will be dragged out and last longer. 
The attire for Caterina's is much nicer than other restaurants. Men are advised to wear a sport coat and pants. Women are advised to wear dresses or nice skirts and tops.
Caterina's was more on the expensive side. Our meal was around 225 dollars without the  beverages, and with the beverages it was 265 dollars. I would suggest going to Caterina's for a nicer event. For example, a birthday or just a celebration of some type. It would not be a restaurant most people would go to just on a regular evening. In conclusion, Caterina's was very good and we would recommend eating at Caterina's.