FWCD Welcomes New Calculus Teacher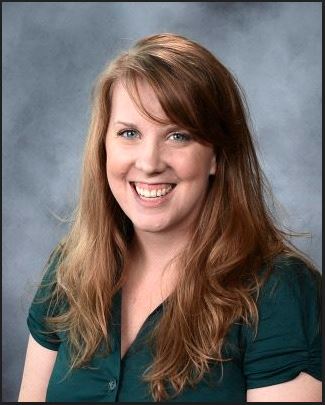 With the departure of much beloved teacher, Stephanie Luedtke, who taught AB and BC Calculus at FWCD for five years, the Upper School held a nationwide search for a new mathematics teacher. After several months of searching, FWCD hired Katherine Lorenz to teach AB and BC Calculus. 
After growing up and graduating high school in Seattle, Lorenz moved to Texas to attend Texas A&M University. She decided she wanted to go to school in Texas after visiting for a swim meet in high school and falling in love with the campus and the environment. Lorenz graduated from Texas A&M with a communications degree and moved to Dallas to work for the American Girl Doll Company. After a few years, Lorenz decided to get her master's degree in education and get certified to become a teacher. 
"I never really planned on becoming a teacher… it kind of just came together that way later on in my life," Lorenz said. "Although after I started teaching, I knew I had been good at math in high school and loved it, so I decided that was the way to go."
Lorenz was a substitute teacher at Jesuit in Dallas before taking her first official teaching job at Timber Creek High School in Keller ISD. She taught there for nine years before switching to Grapevine Faith in 2020. Since then, she has taught Algebra 1, Precalculus, Calculus AB and Calculus BC. Lorenz is now celebrating her eleventh year of teaching. 
Lorenz explained that she took this job at FWCD because she wanted to teach at a private school, had connections here, and wanted to teach somewhere closer to her home in Fort Worth. One of Lorenz's hobbies over the years has been swimming and this year, she plans to also help coach the school's swim team. 
"One thing that I love about teaching at FWCD is that everyone is so collaborative…especially the math department, everyone is so helpful," Lorenz said. 
Lorenz's classroom is located in the bottom corner of the high school, to the right of the Schwartz room. It has no windows. 
"I like my classroom over here…A lot of people warned me about this room because it is kind of closed off but it's right next to the break room and seems great to me," Lorenz said. 
After being hired by the School, Lorenz also took in a senior advisory that used to be held by Stefanie Luedtke before her departure. 
"I have [Ms. Lorenz] as my advisor this year and she has been really sweet," Lauren Backman '23 said.