Dry Bar Styles Fort Worth
Don't worry about making your Dry Bar appointment three months prior to Homecoming; Dry Bar opened a new location on Hulen Street. The Dry Bar is a blowdry bar that styles and washes hair for their clients.    
A new Dry Bar opened up on 3000 South Hulen Street. The Dry Bar is in between the GNC store and Ulta. There is only one other Dry Bar in Fort Worth, located in West Bend across from University Park Village. 
The Dry Bar is open Monday through Sunday. From Monday to Saturday they are open from 7:00 a.m. to 8:00 p.m. On Sundays they open at 10:00 a.m. and close at 6:00 p.m.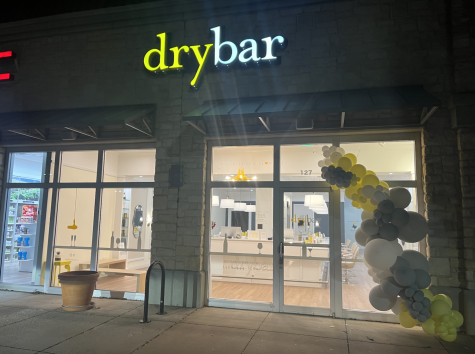 Dry Bar also sells products in local stores such as Target or Walmart. They sell shampoo, conditioner, detangler, heat protectants, oils, and much more. They also sell round brush hair dryers, regular hair dryers, straighteners, as well as straightening brushes, curling wands, and many more.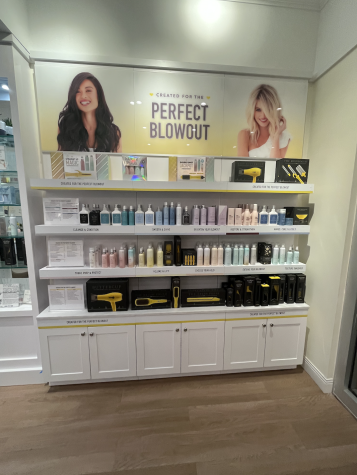 There are many Dry Bar locations all around the country. Dry Bar offers up to ten styles to choose from.​​ They offer The Manhattan, The Straight Up, The Mai Tai, The Cosmo, The Cosmo- Tai, The Dirty Martini, The Southern Comfort, The Old Fashioned, The Shirley Temple, Add A Braid, and The Uptini. 
The Manhattan and The Straight Up styles are straight hairstyles. The Mai Tai, The Cosmo, The Cosmo- Tai, The Dirty Martini, The Old Fashioned, and The Shirley Temple are all types of curls that are offered. Some are tighter and larger while others are looser and smaller. They offer the Southern Comfort as their blowout option. Lastly, they offer The Uptini which is an updo with a braid or just a braid added to any hairstyle you choose. 
The Dry Bar does take walk-ins but is mostly run by appointments because of always being booked and busy. 
The Dry Bar offers a membership called the Barfly Membership that can get you the most hair styles for your money. 
When you walk into your appointment you are greeted by very nice employees. They take you back to the washroom to shampoo and condition your hair. They then will detangle your hair and start to get a rough dry on your hair. They then will style your hair and put in the products to keep your hair nice and still.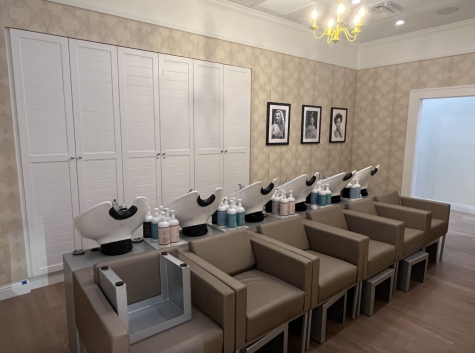 The Dry Bar has a very nice space with many chairs to get your hair done in. The salon is filled with many mirrors and lots of light fixtures. They have very nice marble countertops and drawers filled with all of the products for your hair.