New Netflix Docuseries Makes and Breaks its Point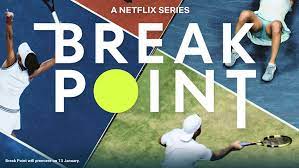 "And it's lights out and away we go!" Wait, wrong show, same producers though. "It's Morbin' time!" No, that's a movie starring Jared Leto; you know, the one that sent a used contraceptive in the mail to a coworker. "He won three Piston Cups. He did what in his cup?" Still wrong, that's a Pixar movie series about talking cars that go on elaborate spy missions while racing in their spare time. Does this show even have a famous quote that may or may not be semi-inappropriate? No, no it doesn't. Is there even a point in watching the show then? Yes, yes there is. Sure, a show not starring Jared Leto doesn't have the same pazazz as one starring Jared Leto, but if behind-the-scenes drama of professional athletes who either hold a relationship together for as long as a high school senior and sophomore or constantly berate the people they're closest to, then this is the perfect show for you. Oh, and did I forget to mention? It's about tennis.
 "Break Point," a behind-the-scenes documentary about the on-court and off-court lives of professional tennis players, was released on Netflix on January 13, 2023. Created by the producers of another drama-filled docuseries about professional athletes, "Drive to Survive," which focuses on one Formula 1 team and/or driver per episode, "Break Point" follows players on the Association of Tennis Professionals (ATP) tour and players on the Women's Tennis Association (WTA) tour, all of whom are seeking to achieve greatness and hold the title of World Number One. 
So far, only five of the ten episodes set to be included in season one have been released, with the second half to be released in June. Across the first five episodes, rackets are smashed, chair umpires are berated, a relationship is nearly ruined because Italy's pretty-boy needs his sleep, and the GOAT's former coach acts like an insecure XY chromosome who just went through a break-up, finding another professional tennis player who uses the same racket as his previous prodigy to coach, but still not able to fully move on when he runs in to his ex-coachee. Now, before I go off on a rant about Novak Djokovic and his farcical celebrations, here are my thoughts on "Break Point."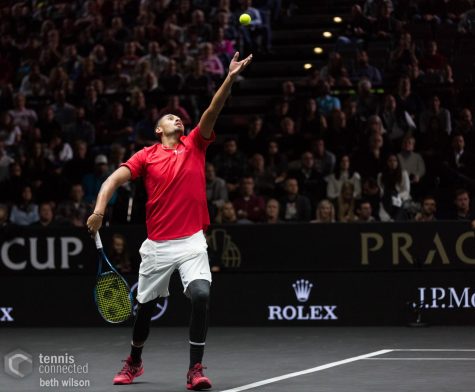 Episode 1: The Maverick: In the first episode, the docuseries follows the loud-and-proud, although straight, Australian talent Nick Kyrgios at the 2022 Australian Open. Kyrgios had been struggling with his mental health leading up to the tournament, even considering quitting the sport. While also documenting Kyrgios's return to tennis, the show explains the scoring system and format of Grand Slam tournaments, making the episode enjoyable to watch for both new fans of tennis, as well as the longtime fans who have been following Kyrgios's rise and fall throughout his career. This episode, like many of the others, does not come up short in the f-bomb department and does an excellent job of showing off Kyrgios's calm and honest side, what I would consider to be his off-court demeanor, while also not hiding his boisterous, on-court antics that many fans of the sport, and Stefanos "The Small Kid that doesn't know how fight" Tsitsipas, tend to criticize Kyrgios for. For a show's first episode, this is probably one of the most entertaining ones I've seen in a long time.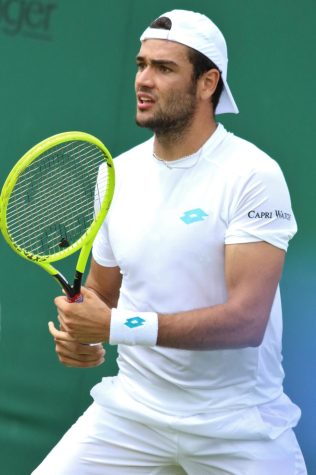 Episode 2: Take the Crown: The second episode of the series turns its focus to another Australian, Ajla Tomljanović, who had a terrific run at Wimbledon in 2021 by reaching the quarterfinals, and her ex-boyfriend Matteo Berrettini, professional sleepy boy. The plot line of this episode, in the case of Berrettini, is that Novak Djokovic, Mr. Self-Centered, got deported from Australia for a discrepancy on his vaccination card, leaving the door open for many young tennis players to win their first grand slam. Berrettini was no exception. Nicknamed "The Hammer" for his powerful forehand, he was one of the favorites to win the tournament. While spotlighting the professional lives of Tomljanović and Berrettini, the docuseries also gives a glimpse of the relationship between the two athletes. Sure, it was sweet to see two players be able to make a relationship work in a profession where travel is constant and where the men and women tend to play in separate locations for most tournaments. The thing is, their relationship didn't last much longer after the Australian Open, ending in the Spring of 2022. No one really knows why they broke up, but I like to blame Berrettini after he forced his girlfriend at the time to do an online interview in the bushes outside of their hotel, because the lackadaisical Berrettini was too scared that he would be woken up because his girlfriend was having a conversation in the other room in the five-star hotel they were staying at. Yeah, I can't say I feel bad for him.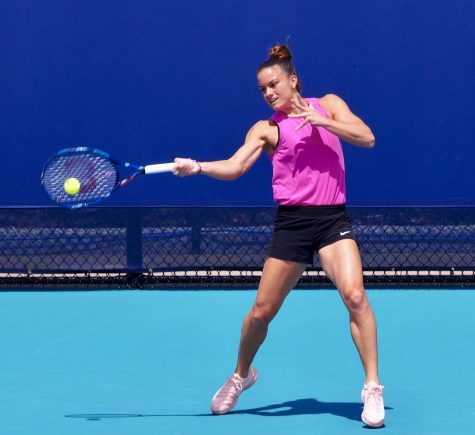 Episode 3: California Dreaming: No, not the song, sadly. Instead, California boy Taylor Fritz and the "Greek Goddess" Maria Sakkari are the two stars of this episode, with the location being at Indian Wells in the Coachella Valley in California. Fritz is the hometown hero and like many of the other players featured in the series, is a young up-and-comer looking to achieve greatness. However, his biggest challenge is not only 22-time grand slam champion, and my personal GOAT, Rafael Nadal, but also a dysfunctional ankle, just like Jared Leto's acting career. On the women's side of the draw, Maria Sakkari, who is probably one of the fittest players physically on the WTA tour, looks to make her run at the number one spot in the rankings. However, mentally, she struggles. With family and friends there to support her throughout the tournament, Sakkari looks to win her first Masters 1000 title.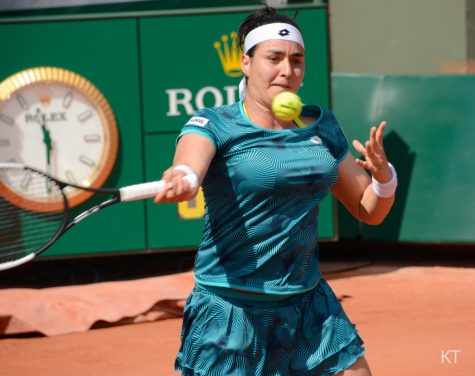 Episode 4: Great Expectations: I'm going to be honest, this was the most boring of the five episodes. Can't really say the expectations were that great either. It wasn't bad, but it just didn't have the same pazazz as the other three. There were no f-bombs, no rackets smashed, no break-ups, no crazy rich uncles with extremely successful nephews, nothing. Tunisian superstar and world number two Ons Jabeur was attempting to become the first African woman to win a Masters 1000 event while Paula Badosa was trying to mimic Taylor Fritz and become the hometown hero, except this time, it was in Madrid. There wasn't really anything else to the episode though. The only other thing that was mentioned was that Jabeur's boyfriend is also her coach, but they didn't even break up by the end of the episode. Lame.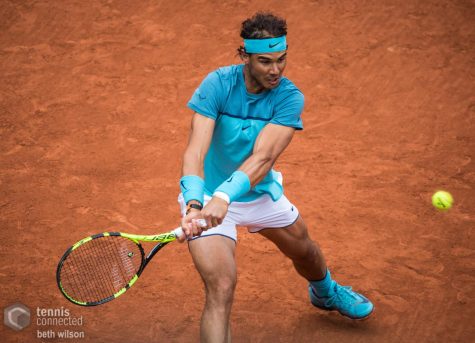 Episode 5: King of Clay: Just like how Lightning McQueen is the King of the Piston Cup, Rafael Nadal is the one to beat when it comes to the French Open. Every year, the goal every player has, outside of winning the tournament, is to beat Nadal at the court he has made his home. Two players on the tour have connections to Rafael Nadal, both young players, but with different results on clay. The first is Casper Ruud, who trains at the Rafael Nadal Academy in Mallorca, Spain. The other is Felix Auger Aliassime, whose coach is Rafael Nadal's uncle, Toni Nadal. Aliassime had not had much success at the French Open prior to the 2022 season, his best result being able to reach the first round in 2020 and 2021. However, Aliassime was able to reach the fourth round in 2022, his opponent being none other than his coach's nephew, Rafael Nadal. Now here's where I get mad. Toni Nadal chose to coach Aliassime; he left coaching his nephew and eventually chose to coach Aliassime instead. I understand him wanting his nephew to succeed, but not at the expense of the player he chose to coach (who is paying him a Djokovic-sized ego amount of money), especially when that player is in the fifth set of the biggest match of his life. Look, I like Rafael Nadal, but his uncle, who basically told a young Rafael Nadal to walk it off when he broke his arm* jumping over a net after practice, I just can't bring myself to like him. After Nadal beat Aliassime, who was coachless in the fifth set, he went on to reach the finals and play Casper Ruud. Outside of Toni Nadal infuriating me, not much else happened. It was interesting to see the connections between Nadal and the other younger players on tour, but this was an episode that really could have used some of that Jared Leto pazazz.
Overall, I give this series a 3.5/5 sheep. Watch the Bus Bros on Youtube if you're confused by that rating. So far, it's a pretty good first season. I feel like the first three episodes were really well put together, but the last two were just meh: kind of underwhelming, very much unlike Morbius. Whether you're a long-time fan of tennis or not, it's a good series, and as more episodes come out, I'm sure some of the show's shortcomings will be improved, and "Break Point" won't just break the charts, but receive my very official rating of being Morbtastic (you know, Morbius+fantastic).