5 Hardest Things about Coming Back from Winter Break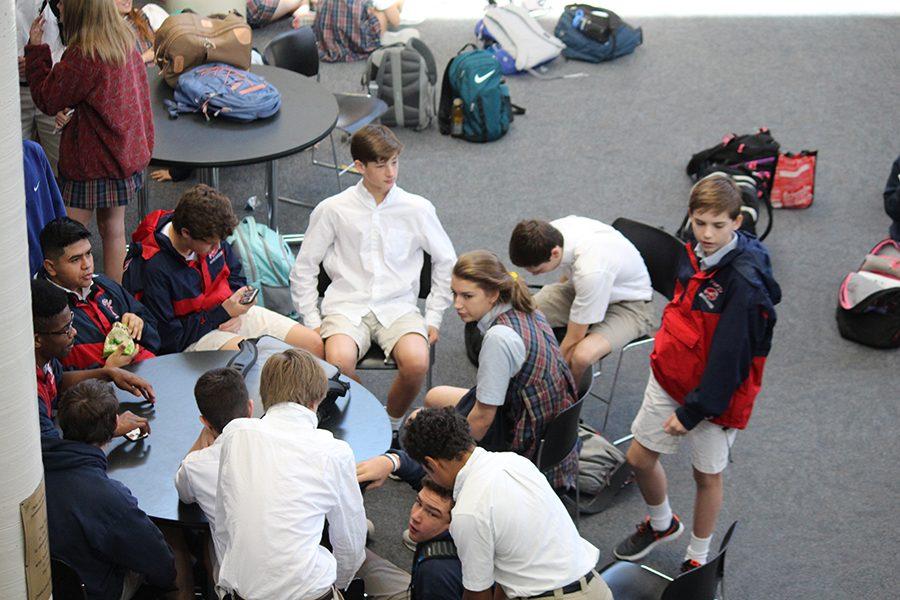 After two weeks of a fun winter break, it is hard to come back to school and focus again. It is always rough, but some things about getting back to work are harder than others. Here is what Fort Worth Country Day students and faculty decided are the five hardest things about coming back to school.
Sleep
When on break, most people don't keep up with their regular sleep schedule. Time off means time to sleep in, and catch up on all that resting that can't be done during a school week. Unfortunately, sleeping 12 hours a day hits hard when it suddenly drops to six or seven. "[It's hard] waking up in the morning because my sleep schedule is so off… by the time I get to sports I'm exhausted," Lizann Bonin '18 said. "There's definitely a sleep problem."
Stress
One of the reasons school breaks exist is to relax and de-stress. While most students and faculty take advantage of this, it makes it more difficult to deal with pressure and deadlines upon return. "It's terrible knowing the amount of stress you're going to be under in a short amount of time," Zoe DeRobertis '18 said. "During break you're relaxing and doing nothing, and then coming back to school is like coming back to the grindstone."
Motivation
Drowsiness and stress can usually be overcome, but then there's the problem of wanting to work in the first place. Sure, grades matter, but very few students are thinking about that their first couple of days back. "Sometimes I just feel unmotivated to work," Auril Maxwell '17 said. This is especially hard for seniors, who are usually done with their college applications by second semester. Hopefully, maintaining a good GPA is reason enough to get that inspiration back.
Time Management
For students and faculty alike, time management and procrastination can be a year-round struggle that gets worse as the year goes on. "[After winter break] I postpone things at the beginning and then again at the end of the quarter," Upper School Spanish teacher Bob Booth said. "In the middle is when I find my rhythm." Unfortunately, as the year goes on, and especially after winter break, it gets harder and harder to stay afloat. "Third quarter is when people sink or swim," Jae Washington '19 said. However, learning good time management skills can help anyone make it through the end of the year.
Family Time
Because of Country Day's workload, sports, and extracurriculars, school often infringes on valuable, quality family time. "The only real time I get with my family is at dinner for 20-30 minutes and on Sunday when I'm exhausted and just want to sleep," Ainsley Hilliard '20 said. Students get so caught up with homework and projects that they forget about saving time for their family, and even if they do remember it's just hard to find a time for everyone to get together. But no matter what, everyone has to try and leave room for family time, for the people who always encourage and support no matter what.
So, between a crazy sleep schedule and time management problems, lots of stress, no motivation, and no time for family bonding, school after winter break can be hard. At the end of the day though, everyone has to come back and accept working again. It takes some time, but eventually the Country Day community always gets back in the swing of things. That's what's so great about FWCD: in hard times like these, Falcons always support Falcons.
About the Contributors
Lexa Brenner, Feather
While she may be a junior in high school, Lexa Brenner is currently a feather in her first year at Falcon Quill. Nevertheless, she has a passion for writing...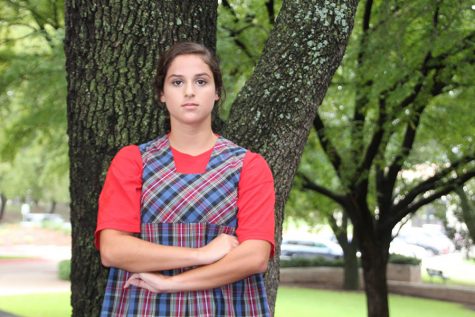 Margeaux Mallick, Editor-in-Chief of Online Quill
Margeaux Mallick is currently a senior at Fort Worth Country Day. She is the Editor-in-Chief of the Online Quill and the Photography Editor.

[email protected]