The Women's March
On January 21, millions of people in several continents gathered to celebrate women's rights, equality, and diversity. Men, women, and children in large crowds marched peacefully, with posters and hats, in countries all over the world.
Tamika Mallory, Carmen Perez, and Linda Sarsour, three New York based activists, organized the women's march. With the help of others, these women advertised the march on facebook and other social medias. The march quickly grew nationwide and worldwide.
The march followed President Donald Trump's inauguration. Protesters all over the world marched against claims President Trump made about women during his campaign. Although many of the demonstrators were challenging President Trump's claims, many of the protesters were simply protesting for women's social justice. The women's march can be seen as a political and social movement: a protest against President Trump and a celebration of women.
Marches were seen all over Texas in cities such as Dallas, Austin, and downtown Fort Worth. Margaret Philpott, Upper School english teacher; and Christi Alvear, Upper School science teacher, attended the women's march in Sundance Square in downtown Fort Worth. Alvear hopes that the march encourages people to contact and write letters to their politicians about women's rights. She also hopes that this march energized people and made their voices heard.
"It was an incredibly unifying experience and comforting to know so many women and men of all ages and races care and pay attention," Alvear said.
In Washington D.C. over 1 million people marched for about 5 hours.  Alison Robinson, Upper School spanish teacher, attended the march in Washington D.C., Robinson was inspired by the unifying message.
"It was a very empowering and heartening experience and I really appreciated it," Robinson said.
About the Writer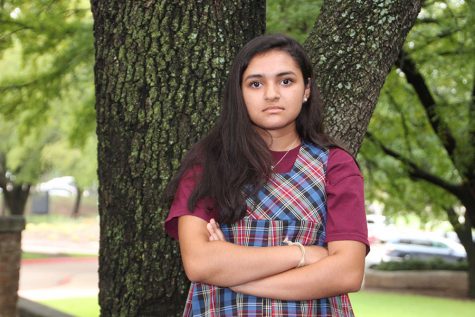 Nadeen Malik, Managing Editor
Nadeen Zaineb Malik. She has climbed her way through staff positions, landing this year as managing editor in her senior year and fourth year on the Quill...