Conner Williams and Nicholas Aufiero are FWCD's National Merit Finalists
Hang on for a minute...we're trying to find some more stories you might like.
Congratulations to Conner Williams '17 and Nicholas Aufiero '17 for being this year's FWCD National Merit Finalists this year.  
The National Merit Scholarship program is an academic program that gives recognition and scholarships to students of academic excellence.
"Students must take the PSAT/NMSQT (National Merit Scholarship Qualifying Test) in October of their junior year and score really well on the exam [in order to be considered for the National Merit Program]," Kristin Larsen, director of College Counseling, said.
This year, 10 FWCD students were eligible for the National Merit Program. There were three National Merit Semifinalists and seven National Merit Commended Students.
"[In addition to an outstanding academic record and SAT scores] National Merit Semifinalists complete an application for Finalist consideration," Larsen said. "The student's National Merit Scholarship Corporation application includes an essay, a list of his/her extracurricular activities, his/her transcript of high school grades, and a letter of recommendation from his/her college counselor."
National Merit Semifinalist standing represents less than 1 percent of the U.S., so the position to become a National Merit Finalist is very competitive.
"Getting the award felt great because it was the fruition of some hard work including a paschal camp and Khan Academy," Aufiero said.
Being a National Merit Finalist is beneficial to students because the program gives the students wide recognition and possibly a scholarship.
"I am hoping to get a scholarship for college [through the National Merit Program]," Williams said.

About the Writer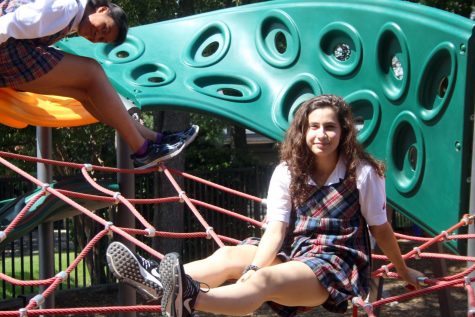 Reena Alame, Co-Editor-in-Chief
Hello and Welcome. Reena Alame here. She is a senior at Fort Worth Country Day and Night. When not grinding on her homework, she enjoys posting on her...