ASES vs. FWCD
Steffen Palko returns to FWCD after spending a year at All Saints
After nine years at Fort Worth Country Day, Steffen Palko '20, decided that he needed a change.
Palko has returned this year from a year at All Saint's Episcopal School.
"The academics at All Saint's were a little easier and a lesser workload. It was also less intense than Country Day academically," Palko said.
FWCD and ASES both have SAGE managing and providing food in the cafeteria. Palko liked the ASES SAGE a better than ours. He liked the hot food option at ASES more than at FWCD. Their variety was a little better.
"The choices at ASES were better and usually offered an improved hot food option, I really liked the Cuban Sandwiches and the Fish Tacos," Palko said.
ASES is generally thought to be far more intense athletically. FWCD is thought to be less competitive, but Palko said it is not huge step up at ASES.
What made Palko decide that he needed a change?  
"It was nothing big, really. A change of scenery and something different was what I wanted," Palko said.
He was only at All Saint's for one year and decided he wanted to return to FWCD.
"I missed my friends and wanted to reunite with them after having grown up with them at FWCD," Palko said.  
About the Writer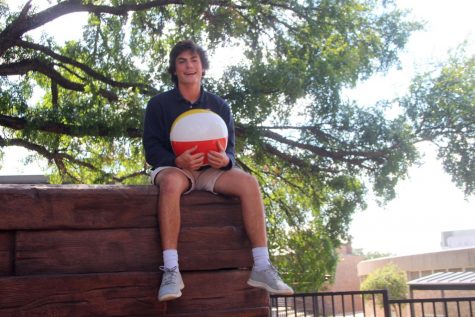 Ozzie Fleischer, Managing Editor
Ozzie Fleischer is a senior and three-year veteran of the Quill staff. Ozzie spends his free time collecting antique coins, and he is part owner of a Kmart...