Creativity Begins Here
T.E.A.M. Room Helps Students Build Ideas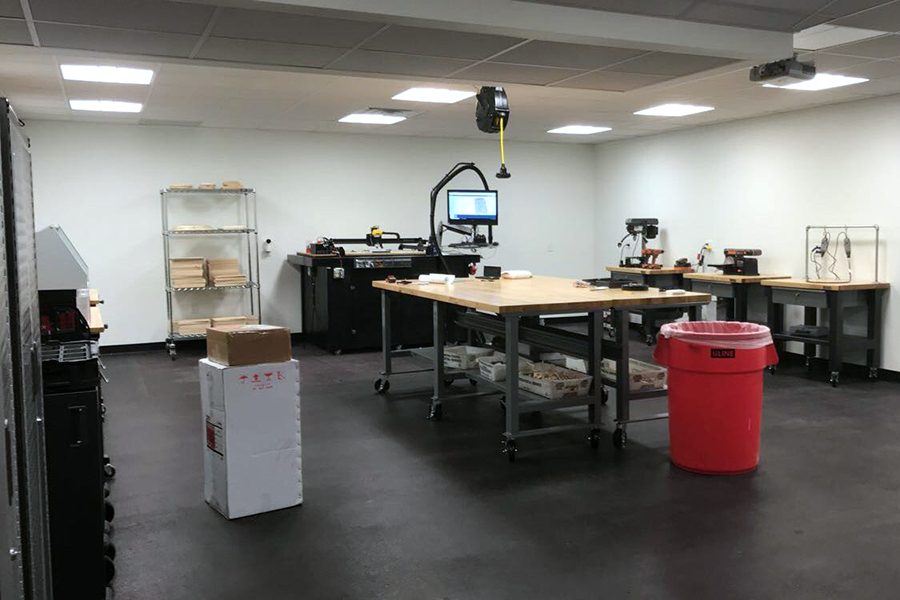 At Fort Worth Country Day, "TEAM" has a different meaning. There has been an addition to the campus below the FDP, the technology, engineering, art, and making room. The room will be called the T.E.A.M. Room.
It is divided into three sections: robotics, engineering and Computer Numerical Control (CNC). The room will be available all hours throughout the school year. However, students must be supervised by an adult.
This space can be used to brainstorm project ideas to build out of wood and metal because there is a variety of power tools along with computers and specialized equipment.
Steve Uhr, the Director of Technology, is hopeful that all grades will optimize this space for different projects and additional design elements.
"The hope is that teachers will start to think of alternative ways to engage and assess kids," Uhr said. "The idea is that as students come down there, they learn to use software and hardware and other sorts of mechanical tools to complete whatever project."
Stephen Dickey, Upper School science teacher, will not be using this room because the engineering classes are following a certain curriculum where they do not need big equipment. His curriculum is in tandem with courses at The University of Texas at Austin. He will happily use the space when he has students who are a part of an engineering Capstone.
"The kids are going to have a great time and…there's equipment that we have nowhere else in the school," Dickey said.
For the science department, Department Chair Sherri Reed knows that the Robotics Teams have already relocated to the T.E.A.M. Room and will utilize the space for robot building. She is hoping that the Upper School will add a design class similar to the one in Middle School for the students to dream of ideas outside the box and make them a reality.
About the Contributors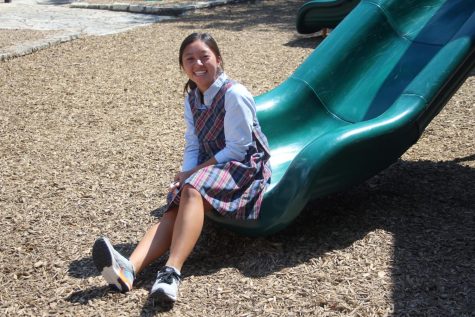 Anna Hooton, Social Media Editor
Anna Hooton is a sophomore at FWCD. She is the Social Media Manager for the Falcon Quill. She loves Asian food due to her Asian heritage. Anna loves animals...