Juniors and Seniors Talk to 195 College Reps on College Day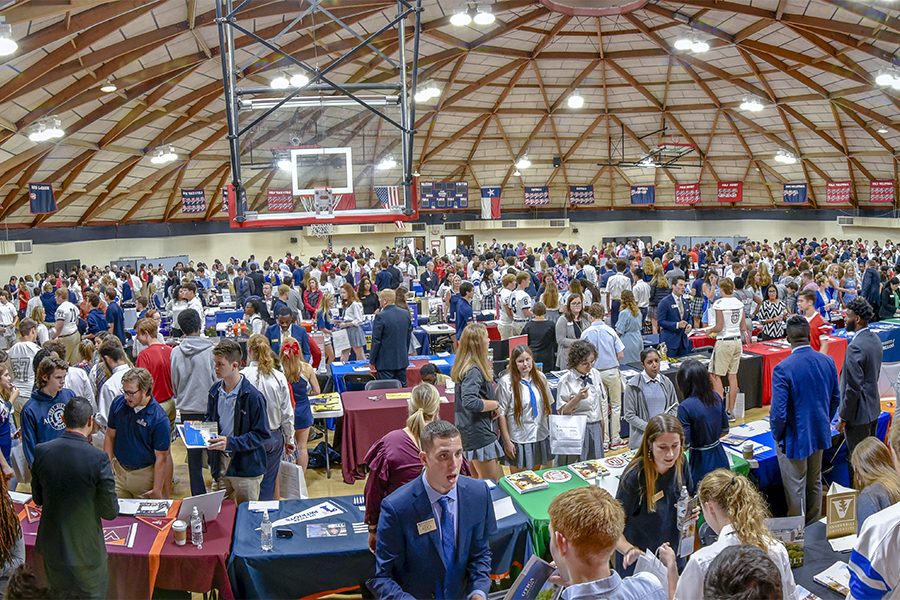 The round gym typically used for volleyball and basketball, has been turned into a room hosting 195 colleges and representatives. Country Day hosts around 200 schools of the 4,000 colleges nationwide. Each school sends a college representative who answer many of the students' questions and promote the represented school. The College Fair is beneficial to the juniors and seniors of Country Day, Trinity Valley, Oakridge and All Saints' Episcopal School.
"I have been looking forward to going into the fair with an open mind and I'm expecting it to be very helpful," Stephanie Cook '20 said.
The fair is helpful to many because of the access to so many representatives who are here to help as much as possible.
"What I love about our fair is we don't have any alumni or parents representing a school, it has to be an admission officer from that school. So they're not getting their message filtered. You know I or someone else's perspective, so it's someone who's paid by the University who reads applications as well and I think that's what separates ours apart from maybe some other fairs out there," Charlie Runyan, Associate Director of College Counseling said.
During the process of the fair, there are tables set up by each college. Typically, there will be groups of students, one starting at the A's and the other at the Z's and they'll work their way through.
"Seniors use it more as a chance to get in last minute questions. On the other hand, juniors are more opened minded and seeing what's out there," Charlie Runyan said.
People seem to wonder why FWCD doesn't open the college fair to ninth and tenth graders. Country Day would like the focus for the ninth and tenth grade to be on trying to be a good student and finding things that interest the lower classmen rather than be focused on colleges. However, Country Day hosts an additional 150 college representatives throughout the year. Those meetings are open to all grade levels in the high school.
"I find those smaller meetings more beneficial because I find it easier to get the reps attention and focus individually," Elena Casement '19 said.
Overall, the college fair is one of the many useful resources provided during the college application process.
About the Contributors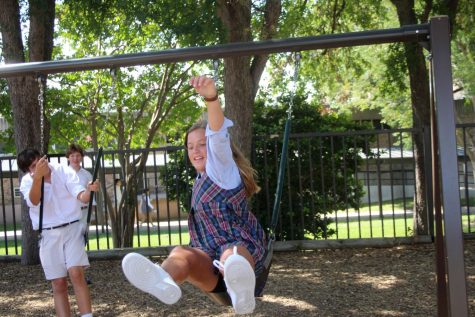 Olivia Neve, Ads Manager
Olivia Neve is currently a sophomore at FWCD. She is the Ads Manager for the Quill staff. [email protected]