Dan Bloch shapes the community for 50 years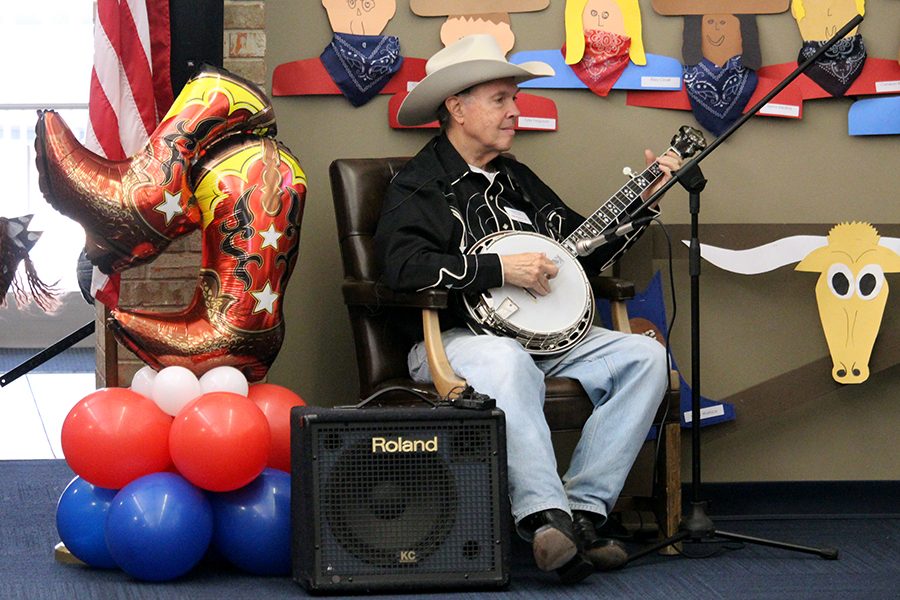 "Wise, warm, and welcoming."
These are the adjectives that Middle School Division Head John Stephens used to describe Dan Bloch H'06. The middle school science teacher sets the tone for community through his fifth grade classes. He is encouraging and helpful towards students and fellow faculty members.
Bloch began teaching his first year out of college at Intercity Public School in Chicago. While he was able to connect with the students, he felt that his impact on child development could have been larger at an independent school. Moreover, Bloch disliked the public school system because he couldn't reach students on an individual level.
One year later, Bloch took a job as a homeroom teacher for the Lower School at FWCD. He taught science, math, history, English, and spelling for 22 years until he was promoted to the dedicated science teacher for the Lower School. Bloch was chosen to fill this position because of the relationships that he formed with the kindergarteners during the rodeo. Since he taught K-5th, he had 7-8 classes a day and no breaks. Already occupied with a difficult and long schedule, Bloch had the challenging job of having to create his own curriculum by coming up with units and project ideas.
"I came up with the science program that I thought would be fun and get kids interested," Bloch said.
When the fifth grade was transferred to the middle school, Bloch decided to become the only fifth grade science teacher. While Bloch had taught other grades in the lower school and coached for the middle and upper school, he never wanted to give up teaching fifth. He enjoys assisting the new middle schoolers in the transition from "oldest child to the youngest young adult," he said. He is fond of the challenges that the transition contains.  
"I would never trade teaching fifth grade for teaching anything else," Bloch said.
Starting this year, Bloch has been teaching science to the kindergarteners during his library time. While there are few library days, he likes teaching them about biology, physics, and sound. Bloch chose to teach the kindergarteners specifically since he plays the banjo in the kindergartener rodeo in January.
Bloch volunteered to play the banjo in the first rodeo, 50 years ago. In the beginning, he only played "Deep in the Heart of Texas" and now he plays during all of the events.
"I don't have a particular pattern where I say for this event, every year, I play this song. I just play," Bloch said.
Bloch learned to play the banjo in middle school because he was a part of a folk music band. He participated in a number of bands during his schooling and a bluegrass band before he came to FWCD.
He loves participating in the Kindergarten Rodeo because he feels that it is the best way for kindergarteners to express themselves. Bloch would like to play the banjo in the rodeo for his grandchildren and for more generations to come.
Bloch would also like to teach his grandchildren since he taught his daughter, Valerie Bloch Montgomery '01. When Bloch taught in the lower school, he taught his daughter science during 2nd, 3rd, 4th, and 5th grade. Montgomery never envisioned herself teaching middle school; however, Bloch inspired her. She started teaching at Country Day in 2006
"When I started teaching middle school [Spanish], I loved it so much," Montgomery said.
She loves that she works with Bloch. Even though Montgomery traveled to Seattle for school, she always knew that she wanted to work with family at FWCD.
Since Bloch has taught for 50 years, up to three generations in one family (the O'Neils), and ten members of another (the Mallicks), he occasionally thinks about retiring. However, he loves teaching above all else and cannot imagine himself not being able to teach. The entire FWCD community admires his passion for teaching because he strives to better his abilities to educate.
"It can be the most invigorating feeling that a teacher can have when they feel that they've really made a difference in someone's life,"  Bloch said.
Current advisee, Bailey Flynn '26, loves being in Mr. Bloch's advisory because he is kind, funny, and intelligent. So far, her favorite project has been the spaghetti tower because she enjoys working in groups.
In the 2014-2015 school year, Jacqui Cook '22 was a new student to FWCD. While she wasn't nervous to move schools, Mr. Bloch welcomed her to the community. Throughout the school year, her favorite class was always science because of the projects, the Winnie the Pooh collection in his room, and Mr. Bloch.
"I am glad that Mr. Bloch is the only 5th grade science teacher because I feel that every student needs to learn from him," Cook said.
When Bloch was a toddler, he had a Winnie the Pooh stuffed bear. Winnie the Pooh holds a very special place in Bloch's heart because he taught himself the alphabet when he was a child with the Winnie the Pooh books.
"With a crayon, on the first page I marked all the words that began with 'a' and on the second all the words that began with 'b.'" Bloch said.
When Bloch began teaching middle school, he would read Winnie the Pooh to his classes. He read his students multiple stories which led to the establishment of Winnie the Pooh Friday. He loves reading Pooh because the characters are kind and they re-establish the core values.
"I think Pooh is a wonderful book to read at all levels," Bloch said.
The Winnie the Pooh collection started when there was only three 5th grade teachers. Bloch's personality reminded the two other teachers of Eeyore; therefore, they gave Bloch a stuffed Eeyore. Once he had Eeyore, students brought in gifts and the collection started to grow.
Overall, Bloch is an extraordinary teacher with a kind heart. He loves teaching, especially the 5th grade and wouldn't ever give it up. He is admired by his colleagues and adored by his students. Country Day is lucky to have an ambitious teacher who can connect with students for 50 years and more to come.
About the Contributor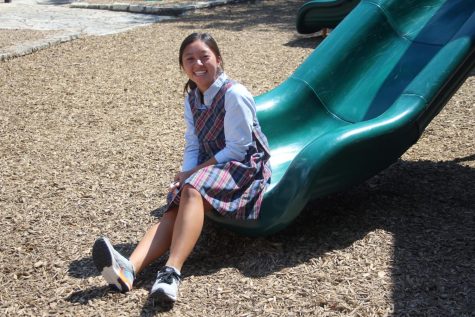 Anna Hooton, Social Media Editor
Anna Hooton is a sophomore at FWCD. She is the Social Media Manager for the Falcon Quill. She loves Asian food due to her Asian heritage. Anna loves animals...