Best Cup of Joe
Coffee. It's one of the few things that brings joy to the grueling life of a high school student. But where can you find the best tasting version of this oh-so precious liquid? We've reviewed four different coffee shops so you can find your perfect cup of joe.
If you need to get coffee on the go, Starbucks is the place to be. Depending on what time of day you go, it will take about ten to fifteen minutes to order and get a drink. Many Starbucks have a rustic, homey feel to them with many counters, tables, and walls made out of wood. The chairs and other furniture, which are great for relaxing, talking with friends, or getting work done, are various earthy colors, adding to the soothing atmosphere of the shop. If you have not slept all night and need to stay awake for a while, a good suggestion is a venti cinnamon dolce latte, which has about three shots of espresso and costs about $4.65. This coffee drink has a taste that resembles a cinnamon roll. However, if you just need a light pick me up, a small serving of the latte, which is about $3.65, will still keep you awake. Besides coffee, Starbucks also has various other kinds of drinks such as the Strawberry Acai which starts at about $2.95. Though it does not have caffeine to keep you awake, the Strawberry Acai is a very refreshing drink thats reminds you of strawberry lemonade and can cool you off after a long day at school.
In the center of all the hustle and bustle of Hulen Mall, Society Coffee lets mall goers enjoy an authentic cup of coffee. It is a little shop painted blue, white, and gray. It has all the ingredients to make beverages organized neatly in the back and a few tables with plastic chairs flanking on the side of the restaurant. The only drawback to the location is that it is right next to an elevator, so it might be overwhelming trying to enjoy coffee during the mall's busiest hours. The price for coffee and other beverages, which range from loose leaf teas, coffee mixologies, unique drinks,and flavored milks, are from $2.25 to $5.95. The drink that we tried was the raspberry chocolate frappe. If a raspberry chocolate frappe does not interest you, you can mix and match different flavors to find your perfect frappe. For those who like coffee but are not crazy about black coffee flavor, this drink is perfect because the coffee taste is not overwhelming. At first, the main taste is chocolate with a hint of coffee, but you slowly start to taste the chocolate mixed with raspberry. Although there is only one size available, the serving is a good 16 oz. When we went there was only one person working, so the service was pretty slow, but it was worth the wait to get our drinks.
If you decide that you want to take a break from shopping and get some coffee, Central Market is a good place to go. If you do not want to stay at the coffee bar, which is in the middle of a busy area next to the checkout line, you can go to the large outdoor seating area to sit and stay for a while. After waiting in line for ten minutes, the coffee we got tasted burnt and burned our tongues even after waiting a few minutes to taste it. Unless you want to spend $12.54 and end up with a burnt tongue, don't waste your time getting this coffee.
Nestled in the heart of TCU's campus, Fruitealicious is not only a good place to get coffee drinks, but tea and other beverages as well. The menu is extensive and inexpensive, around six dollars for the medium drink I ordered, ranging from ice coffees to smoothies to boba tea. Depending on what beverage you get, you can customize how sweet you want the drink to be or what kind of boba or jellies you want in your tea. The service is quick, but the atmosphere is very drab and bare with random posters, mismatched sofas, and plastic chairs. The matcha boba tea with coffee jellies I ordered was a bit watery, but the jellies were extremely soft and easy to chew.
Our favorite place has to be Fruitealicious. There is such a wide variety of coffee, tea, and other drinks and you can add even more things, like jellies, to your drinks. The service was the fastest out of any of the places that we went, and for all the things you can add to your drinks, the price is very reasonable.
About the Writers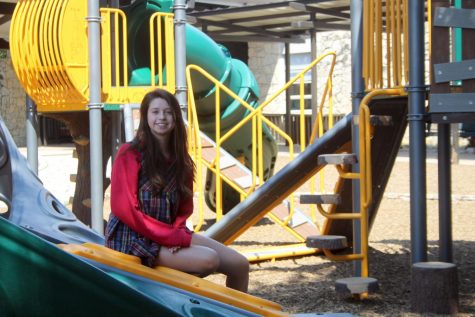 Izzy Vallance, Online Editor in Chief
Izzy is a senior at FWCD.  You might not see her during the year but you will see her car speeding down Bryant Irvin or in the senior parking lot. [email protected]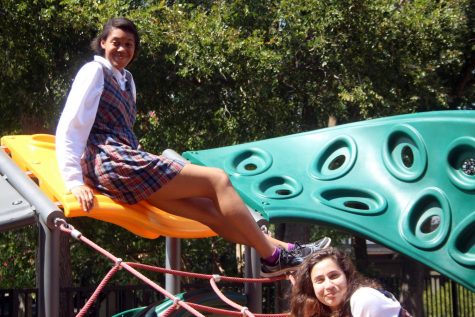 Solana Adedokun, Online Editor-in-Chief
KACHOW! Solana Adedokun is a senior at Fort Worth Country Day. You may see her on campus driving her stylish 2006 mint green Volkswagen Beetle. When she...