A Falcon Summer
As the summer heat fades, the FWCD students come back to school. Students traveled across the world this summer, coming back to school with fresh tans and new memories. Between vacations to London, Dublin, or Fiji, FWCD students had exotic summers to say the least. 
Mary Murrin '20 traveled through London and then to Dublin with her mom, sister, and grandmother during the month of June. There, she explored the two cities, shopped at the local boutiques and markets, went to several different museums, and ate plenty of delicious dinners with her family. 
"Overall the trip was really cool and I loved being able to surround myself in two completely different cultures in one trip with London and Dublin," Murrin said.
Abbie Kate Henderson '21 went on a mission trip to Fiji and met tons of new people while helping and serving the locals. Along with helping the community, Henderson also enjoyed relaxing and tanning on the beautiful beaches and ocean that Fiji has to offer. Since going in July, Henderson still remembers her impactful trip and cherishes her new friends and countless memories from the trip.
"I loved the trip so much," Abbie Kate Henderson said, "my favorite part was swimming with the sharks and meeting new people."
India Turner '20 had a unique summer experience in the mountains. Turner spent 2 weeks in the Asheville mountains in North Carolina at the end of July. She learned to cook her own meals, hike for hours, live completely disconnected without a phone or any outside connection to the world, and make her own camping site where she would sleep each night. Turner wanted an escape from her everyday summer routine and a jump out of her comfort zone and that is exactly what she got.
"It was a super great learning experience and I now never take for granted things like my bed, shower, and kitchen," Turner said.
Katey Parham '20 stayed in the United States, but her summer was just as exciting as the other student's mentioned. Parham traveled to Nashville, Tennessee to attend an educational camp at Vanderbilt University. There, she spent the night in a dorm and went to classes with tons of other students. Though not exotic, Parham's vacation was educational, informative, and, equally as enjoyable.
"I took a course on Policy Making and Quantitative Analysis," Parham said, "I made so many friends across the nation and the world, and I had a great time learning and forming friendships."
Two of FWCD's science department teachers, Kathryn Perkins and Christine Spikes, also took several students to Hawaii this summer on an educational trip abroad. There, they went to Mauna Kea mountain, a dormant volcano, swam with manta rays, went on a submarine cruise, and had two free days at Coney Island Hawaii. Reshma Niraula '22 was one of the nine students that went to Hawaii.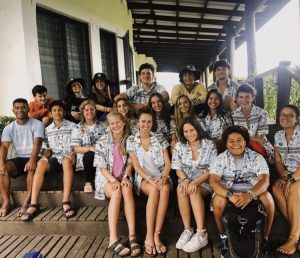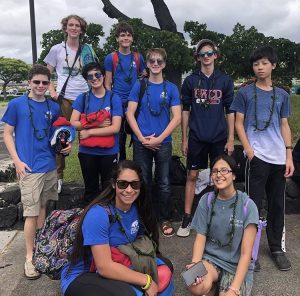 "I loved the trip because I had experiences that I've never had before," Niraula said, "I've never been to the island, so having the water around me and palm trees swaying next to me made it feel like I was in paradise."

About the Writer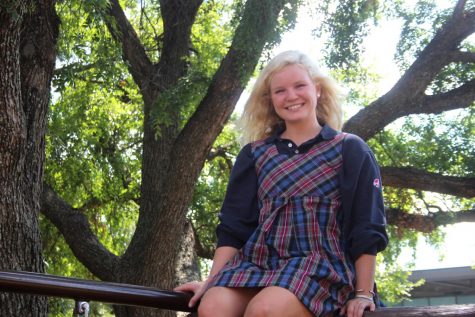 Margaret Biggs, Co-Edtior in Chief
Margaret Biggs is a senior at Fort Worth Country Day and has been on the Quill staff for four years. She is Editor in Chief of the Falcon Quill and cannot...