D to FW
Aidan Shackelford '22 moves to FWCD.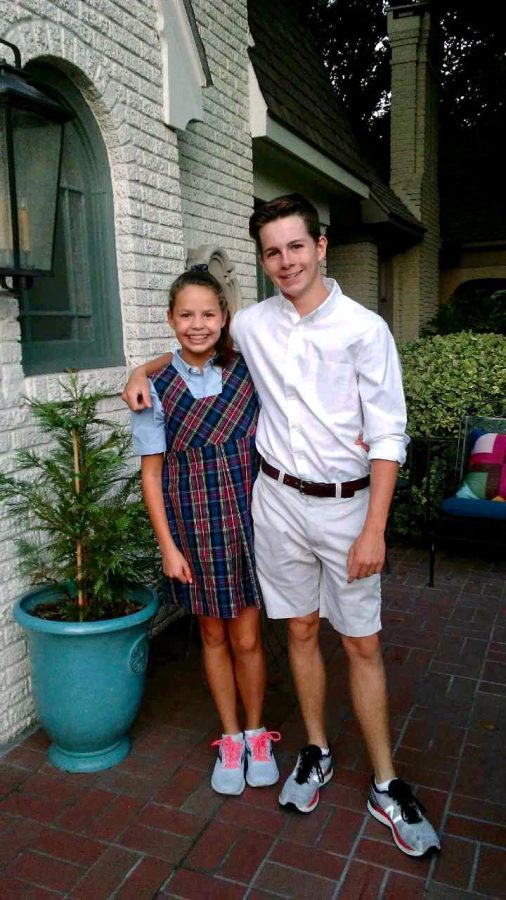 "Simple, uncomplicated, and phenomenal."
These are the words that new student, Aidan Shackelford '22, used to describe his transition from Highland Park to Fort Worth Country Day. Shackelford finds the student body very welcoming and accepting of him. He has enjoyed being a student at FWCD because of the community feeling that the school provides.
He and his little sister, Lainey Shackelford '26, transferred because they wanted to go to the same school that their father, Reid Shackelford '93, attended. They also wanted to be close to family that lives in Fort Worth. Similar to his children, Shackelford was a new student at FWCD when he transferred in 1988 as a seventh grader. He moved from Fort Worth Academy because he could no longer attend the school after sixth grade. 
"I am excited to go to the same school as my dad," Shackelford said
Shackelford spent most of the summer hanging out with friends from his old school and going to school workouts so he could get in shape for football. In addition, he spent the majority of his time moving and getting situated to a new town. 
Shackelford joined the football team, plans to wrestle in the winter, and play baseball in the spring. He is enthusiastic for the rest of the football season. However, Shackelford is most excited for wrestling season. He has been wrestling for over a year outside of school. 
Shackelford likes all of his classes and has enjoyed getting to know his classmates and teachers over the first couple of weeks.  
"My favorite class is government because Mrs. Teegarden is a great teacher," Shackelford said.
Shackelford has made many friends since transferring. During football practices, he has become good friends with Luke Wroten '22. When he accompanied Paxtin Stimson '22 to Canwick, he loved that he got to meet and befriend people from other schools. Therefore, he is very excited for Homecoming. 
"Aidan is nice to everyone," Luke Wroten '22 said.
About the Writer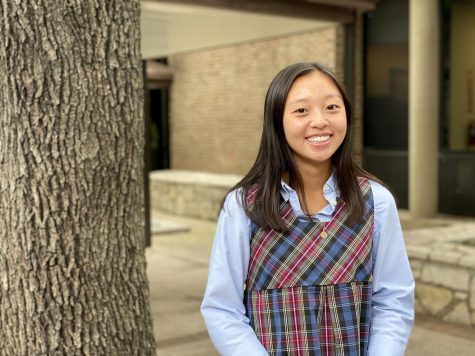 Anna Hooton, Features/Copy Editor
Anna Hooton is a junior at FWCD. She is the Features/Copy Editor for the Falcon Quill. She loves Asian food due to her Asian heritage. Anna loves animals...