Coming Soon: Should You See Them?
The months of November and December will be incredibly exciting for moviegoers of all ages. Several highly anticipated movies will be released during these months. Both the Star Wars and Jumanji franchises will be releasing their new installments. Actor Chadwick Boseman will swap the Black Panther costume for a detective's hat. Daniel Craig will take off the Bond tuxedo and park the Aston Martin to investigate a murder. Tom Hanks will star as the iconic Fred Rogers. Lastly, Mark Ruffalo plays a lawyer who knows a deadly secret that could get him killed. Are these movies worth your time? I will note that these preview reviews are just my opinions, and I do recommend watching the official preview for each of these movies that you are interested in seeing. 
21 Bridges
Release Date: November 22
Runtime: 1h 43m
"21 Bridges," produced by the Russo brothers of "Avengers: Endgame," looks like it may be the best action movie in quite a while. That's  saying a lot when taking into account some of the action movies that have done very well in recent years. Chadwick Boseman plays a detective who needs to completely shut down Manhattan so that he can find the killers of eight policemen. This looks to be a promising movie because of the action-packed preview that does a great job of building anticipation for the movie. You should absolutely go see it in theaters.
A Beautiful Day in the Neighborhood
Release Date: November 22
Runtime: 1h 49m
If you are looking for a feel-good movie, then you've hit the jackpot with this one. Tom Hanks portrays Mr. Rogers in the movie, which focuses on being kind to everyone. I think that today's  world could use more kindness, so we should all take a lesson. Whether you go see it in theaters or wait to watch it at home, I think it is an important movie to see.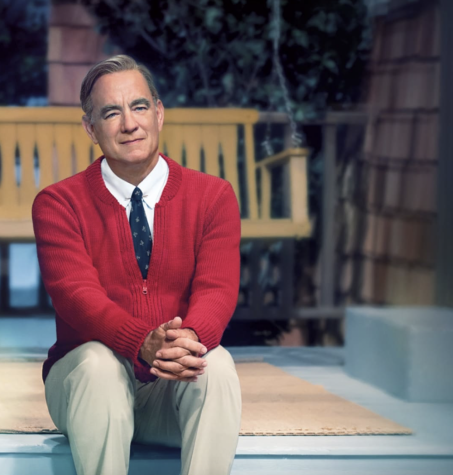 Dark Waters
Release Date: November 22
Runtime: 2h 6m
Mark Ruffalo plays a lawyer who discovers that a local chemical company is knowingly poisoning the town's water supply, and wants to represent a farmer that has been harmed by the scandal. Based on a true story, "Dark Waters" looks absolutely fantastic. Ruffalo is undoubtedly a great actor, who I believe can thrive more in these serious roles rather than his iconic portrayal of  "Hulk". The movie has a great story to follow, and it looks like it executes it well. "Dark Waters" is definitely worth seeing due to the interesting story and the intense thriller advertised in the preview.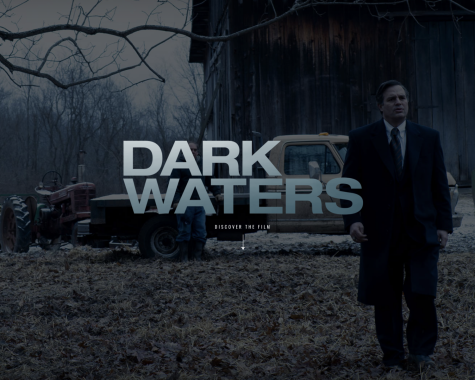 Knives Out
Release Date: November 27
Runtime: 2h 10m
The official trailer advertises an action-packed , suspenseful, and fun film for the family to see after Thanksgiving dinner. All the trailer really tells you, however, is that a family was celebrating one of its member's birthdays when he suddenly dies, and the detective thinks one of the family members was responsible. It looks like just another attempt at turning the classic board game Clue into a movie. Despite all of that, I believe it will live up to the hype it is getting and will be a must-see movie. Even if this doesn't seem like your type of movie, I think you should watch it even if it's just to see the performances of actors such as Daniel Craig, Chris Evans, and Jamie Lee Curtis.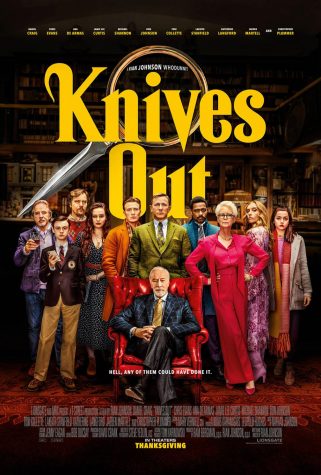 Jumanji: The Next Level
Release Date: December 13
Runtime: 1h 54m
Sure, the Jumanji remake was action-packed, but it wasn't at all a good movie. I expect this one to be even worse. It will do well at the box office simply because it's starring Dwane Johnson, Jack Black, Kevin Hart, Nick Jonas, and Karen Gillan. But it will come nowhere close to even being a mediocre film. If you want to see a good Jumanji movie then go watch the 1995 Robin Williams version. Don't waste your time with the latest installment.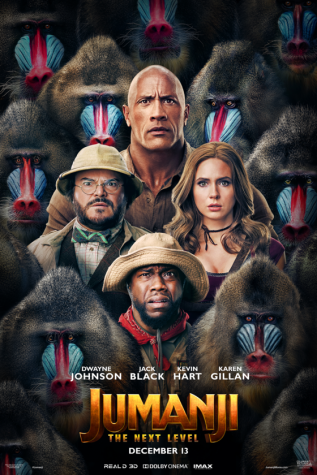 Star Wars: Rise of Skywalker
Release Date: December 20
Runtime: 2h 35m
This movie will be the 9th and final installment of Star Wars' Skywalker saga. The final trailer is exciting, to say the least. For those of you that enjoy, or at least like to watch Star Wars, you will want to see the movie in theaters. If you want to see this movie but have not watched the past couple of films in the series, then I would suggest to go back and watch those before seeing this one. Of course if you are not a Star Wars fan, there is no reason for you to see this movie at all.