Marching Towards Madness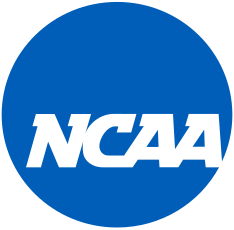 One month, 67 games, 67 losers, one champion. Every spring, March Madness rolls around to the delight of college basketball fans everywhere. They place bets, make brackets, and watch the tournament with friends. This year, March Madness starts on March 17 and ends on April 6. The championship will be held at Mercedes-Benz Stadium in Atlanta, Georgia. Favorites to win the tournament this year are Gonzaga, Michigan State, Kansas, and Duke. 
The big question for TCU fans in Fort Worth is: Will the Horned Frogs be able to crack into the tournament?
"TCU's win over Texas Tech will propel them to other big wins, which will help them get into the tournament come March," Harrison Kemmer '23 said. 
As of February 27, the Frogs boast a 15-13 record, and are in seventh place in the Big 12. For TCU to make the tournament, it is likely that they will need to finish in the top four in the Big 12. 
TCU would be an underdog pick to go far in the tournament, but I can see it happening. Wichita State, Penn State, Indiana, and Stephen F. Austin are some other potential underdog picks that could make some noise in the tournament.
"Indiana has a good chance to win the National Championship because this year the field is very level in terms of skill level. Indiana has shown their ability to beat very good teams in Michigan State and Florida State and they have just as much of a chance as anyone else especially in a single elimination setting," Ben Tomasic '21 said. 
Contrary to Tomasic's opinion, sophomore Jack Carmichael believes that a team like Gonzaga or Kansas will win it all. 
For many students at FWCD, they are looking forward to 2022 March Madness. The first and second rounds of the tournament that year will be held at Dickies Arena in Fort Worth. 
I asked students for their opinions about the following topics:
Who will win March Madness?
Gonzaga was the most common answer, with San Diego St. coming in second. The New England Patriots also got a vote.
Will TCU make the tournament?
'No' was the majority answer, but 'Yes' wasn't too far behind.
In 2022, Rounds one and two of March Madness are at Dickies arena. Will you attend a game?
'Yes' was the overwhelming favorite, with over 75% of the vote.
Do you have a sleeper pick that you think will go far?
Marquette, Dayton, San Diego St., and Virginia (as weird as it sounds), were the most common answers. 
Whatever happens in March Madness this year, whether it be a NCAA star's foot coming out of his shoe or a Texas team making the championship, it should be a fun one.