Drowsy Chaperone Took Center Stage
Musical received 3 nominations from Dallas Summer Musicals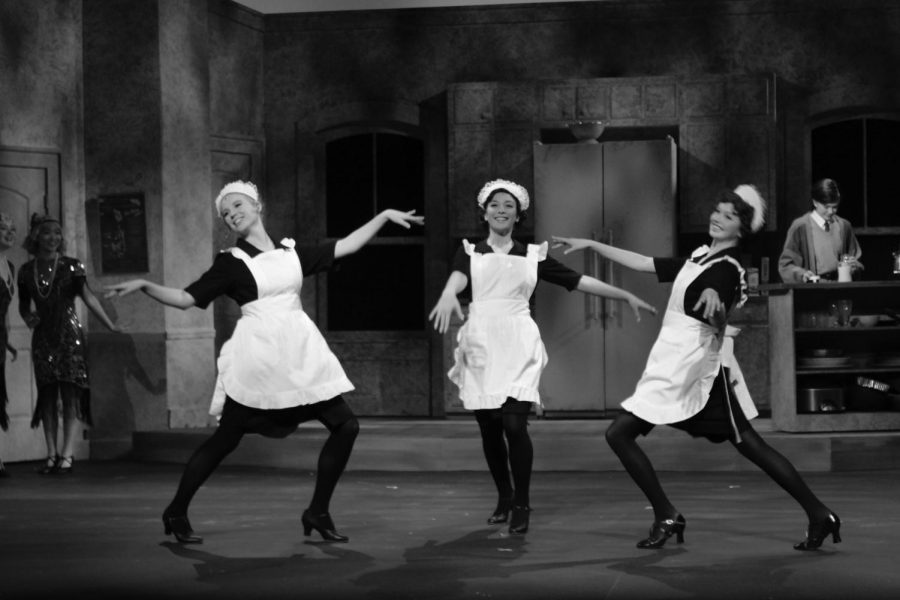 UPDATE: Last week, the cast of "The Drowsy Chaperone" found out they'd received 3 nominations from the Dallas Summer Musicals High School Musical Theater Competition. Claire Guthrie '20 received a nomination for best lead actress; director of theatre Travis Guba was nominated for best direction; and the team of Natalie Bracken '05 (dance and theatre), Cathy Gullo (MS theatre), Tricia Franks (MS theatre and art) and Kathy Roemer (US Counseling) were nominated for best costuming. Awards will be announced on May 17. 
The musical this spring was the "Drowsy Chaperone," which is a contemporary musical that won five Tonys in 2006.
Travis Guba, the theatre director, provided a brief summary of the musical.
"It has two worlds that collide," Guba said "One is taking place in the current setting of, there's a man in a chair that exists in his apartment, played by Janie Bradford '21, and he wants to share with us his favorite musical. He's feeling a little down, and his favorite musical always cheers him up. So as he plays the musical on this album, it comes alive in his apartment. So then we start following the plot of that musical, and he stops and freezes it and will make commentary about things that are happening. He will give us background and will interact, and we have these two worlds that we're going in and out of that are very entertaining. Now the world of the musical within the play, if you will, is a musical comedy from 1928 which is a Jazz Age musical, so it's like the funny version of Chicago."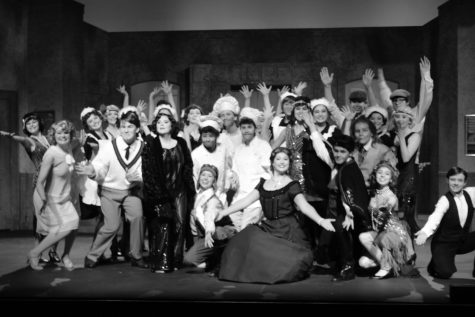 The cast and crew started working on the musical in late October. They started with getting familiar with the musical and learning  the music for it. There were then auditions in October, and later they just let it sit for a while until they put the cast list up before Thanksgiving. On December 5, they officially started rehearsing.
"There's many leads in this, that's another nice thing about the musical: there are like 12 people who have substantial roles. They are all pretty equally balanced," Guba said. "We also have a wide variety of people, and that's what's great about the musical: it brings all these groups together.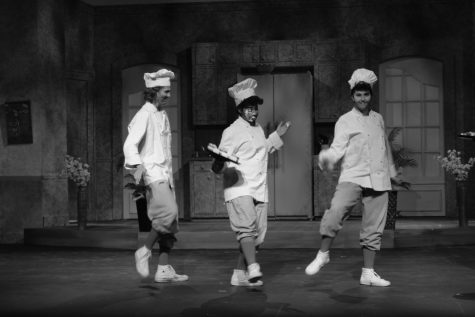 "It's really well done," Guba said. "You know, sometimes you see a high school show, and it's not really impressive, but I think people are going to forget that it's a high school show. I mean the set alone is great; you can tell it's this great force perspective. There's a cool program, a huge ensemble, big numbers and good music. It's fun."
Lily Senter '22 said, "All the scenes, costumes, and music were really good. The musical was really well done."
CAST AND CREW:
Janie Bradford………..Man in Chair
Claire Guthrie…Drowsy Chaperone
Julia Petsche…Janet Can De Graaf
Landen Walker……..Robert Martin
Kale Graves…………………….George
Stephanie Morgan………….Feldzieg
Paloma Casanova……………….Kitty
Nick Pakis…………………….Adolpho
Faith Darrow……..Mrs. Tottendale
Aramis Moreno…………..Underling
Gracie Cross………………Gangster 1
Sydney Cyprian…………Gangster 2
Banner Robinson………Gangster 3
Jazmine Gomez………………….Trix
Nick Medaris……..Superintendent
Ava Scott…………………..Reporter 1
Emma Hargrove……….Reporter 2
Ensemble
Solana Adedokun
Waldron Collins
Baylee East
Emily Frantz
Eliana Garcia
Jazmine Gomez
Izzy Gutierrez
Emma Hargrove
Ainsley Hilliard
Ian Lee
Ella Li
Kate Malonis
Abby McGehee
Nicholas Medaris
Malinda Murphey 
Felicia Pang
Gabby Pettit
Grace Sapienza
Ava Scott
Sadie Schuster
Crew
Aly Uhr
Walker Smith
Aidan Karsten
Mark Wong
Jake Hargrove
Sidney Hubli, Brandon Schack, Ian Lee
Ashlin McCormack, Vanessa Silva
About the Contributor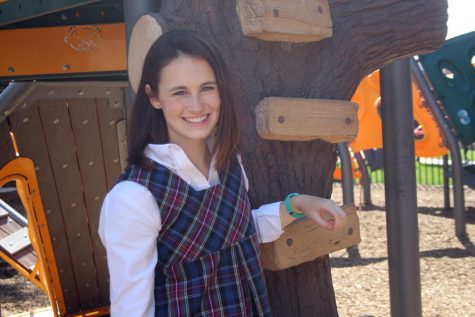 Betty Weaver, Reporter
Betty Weaver is a sophomore who is new to FWCD from Los Angeles, California. This is her first year being on a school newspaper. Betty enjoys playing tennis...