FWCD Celebrates Its 57th Birthday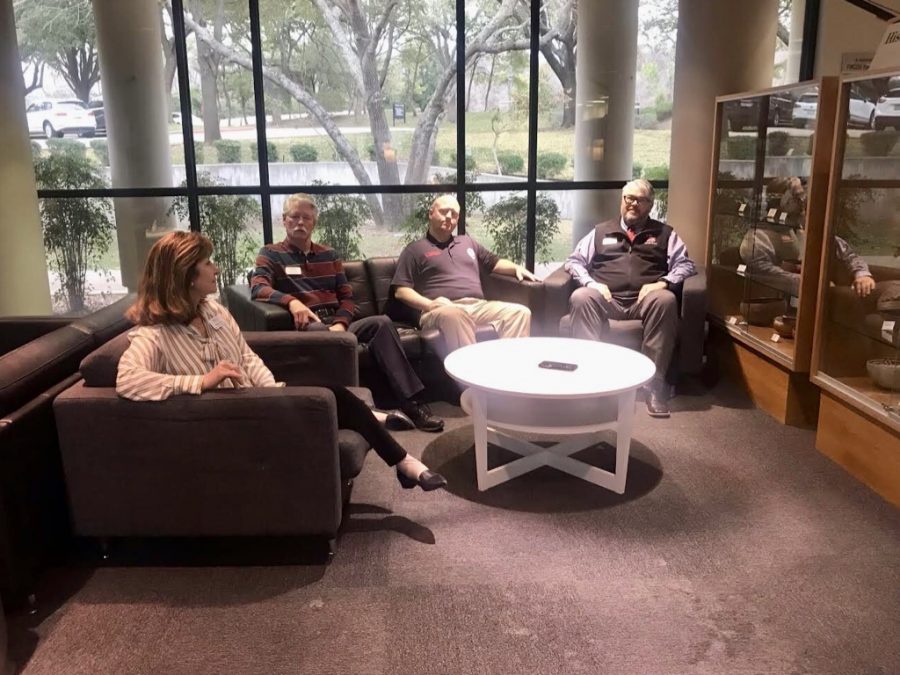 In 1961, when a group of parents was discussing the importance of a college preparatory school for their children, they decided to create their own. The parents then purchased ten acres of land and hosted interviews for the headmaster position. Peter A. Schwartz was the Headmaster of Pembroke Country Day in Kansas City when he was hired to become the first Head of School for Fort Worth Country Day. His initial task was to hire teachers and recruit students. The School opened on September 9, 1963, with 221 students ranging from first to ninth grade.
To mark its beginnings, the entire school celebrates Founder's Day in the Sid Richardson Gymnasium every year on March 6 because that is the day when the founders received their official papers.
When Eric Lombardi, Head of School, started working at Country Day, he and a committee devised a new plan for Founder's Day.
They separated the students and faculty into houses as a way to honor the school's founders. There are 16 houses because there were 16 founders: Perry R. Bass, William W. Meeker, Sam B. Cantey III, James R. Meeker, George Ann Carter Bahan, Rufus Garrett Jr., James S. Garvey, Robert K. Hanger, Elton M. Hyder Jr., Priscilla Holland Johnston, O.P. "Paul" Leonard Jr., William W. McKinney, Betty Claire Dupree McKnight, Thomas M. Ryan, Edmund W. Schenecker, and Patricia Schutts. Each of the houses has a significant color that the members wear.
"We started the Houses in 2016, basing much of our thinking on Harry Potter and on other independent schools that had implemented similar structures," Lombardi said.
The students and faculty sit with their house on Founder's Day during the annual ceremony. The houses are separated into Quads: the F Quad, W Quad, C Quad, and D Quad. During the celebration, the Quads sit in the same area and work together as a team during games.
The Hanger, Ryan, Schenecker, and W. Meeker houses make up the F Quad. The Bass, Garrett, Garvey and J. Meeker houses form the W Quad while the Cantey, Holland, Hyder and McKinney houses create the C Quad. The Carter-Bahan, Dupree-McKnight, Leonard and Schutts houses are a part of the D Quad.
Beginning last year, the committee added a community service element. Each Quad donates to a non-profit organization. This year the F Quad will provide books for the Como Community Center while the W Quad will supply dog food or dog toys for Saving Hope. The C Quad will bring school supplies for Breakthrough Fort Worth, and the D Quad will donate cleaning wipes to All Church Home. The Student Council created designated bins for donations.
"The day is important to me because of the chance it gives us to be together as a JK-12, student, faculty and staff community every March to celebrate our amazing school and our amazing community," Lombardi said.
Founder's Day not only honors the school's founders, but also the faculty for their service. More than 30 faculty members are being honored this year. Sheila Cherry, Chelsey Cunningham, Julie Dean, Kim Gardner, Clint Hagen, Shane Jenke, Cedric Landrum, Eric Lombardi, Pete Morales, Rob Napier, Cindy Riggin, Trim Rowan, and Kathryn Sohne will be honored for their five years of service. Chloe Anderson, Natalie Bracken '05, Heather Goldman, Rebecca James, Caroline Lamsens '99, Tom Mitchell, and Paula Weatherholt will celebrate their 10th year at Country Day. Lynnette Burleson, Tammi Hodges, Kristin Larsen, and Rita Zawalnicki will be honored for their 15 years of service. Lupe Arechar, Roberto Arroyo, Andrew Beasley, Leo Desormier, Theresa Fuss, Joni Heinzelmann, Missi Kovachev, Reyna Martinez, Maria Olvera, Chad Peacock, Cynthia Reyes, Craig Slayton, and Lisa Wallace will join Club Viginti due to their 20 years of service.
Dan Bloch H'06, MS Science/Tennis, has worked at Country Day for more than 50 years and cannot remember Founder's Day being celebratory until Lombardi introduced his house idea.
"The first Founder's Day came when Mr. Lombardi was named Headmaster. Before that, we didn't have a Founder's Day," Bloch said.
He loves that the entire school assembles in one place and that students and faculty are mixed together. Bloch especially enjoys the sense of community within the house system.
Similarly, Jayne Dodson '22  loves Founder's Day because of the sense of community.
"My favorite thing about Founder's Day is that the entire school participates together as one," Dodson.
About the Contributors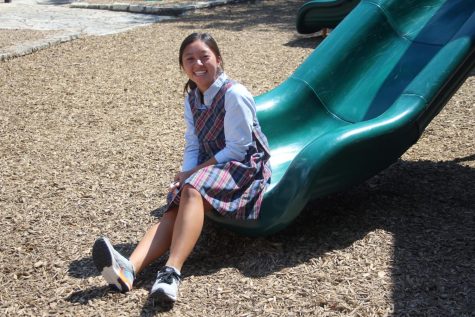 Anna Hooton, Social Media Editor
Anna Hooton is a sophomore at FWCD. She is the Social Media Manager for the Falcon Quill. She loves Asian food due to her Asian heritage. Anna loves animals...
Lisa Wallace, Adviser
Lisa Wallace is in her 5th year as adviser to the Falcon Quill Online, 14th year as adviser to Falcon Quill, and 18th year as adviser to Flight and as...