Game-Set-Now-We-Found-a-Match
New Tennis Coaches are Ready to Play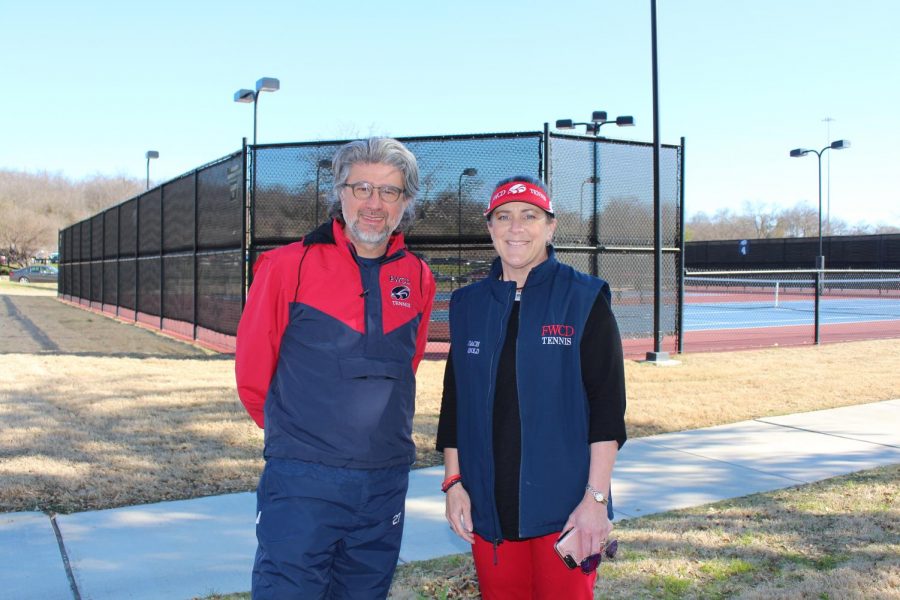 UPDATE: this story was written before the Covid-19 pandemic cancelled school.
Country Day began to rebuild the tennis program with MS Spanish teacher Debby Arnold and US photography teacher Sil Azevedo as the head coaches.
Arnold coached the girls tennis team. She began to play in lower school when her dad introduced her to the sport.
"He took me to the tennis courts, and I just really loved it," Arnold said. "I'm thankful to him for exposing me to tennis."
Arnold played one year on the women's tennis team at Mount Holyoke College, a private liberal arts college for women in South Hadley, Massachusetts. She continued to play after college with the United States Tennis Association. In 2016, she began teaching Spanish full time at FWCD and now plays throughout the week when she can.
"I've been really excited to get back out on the court even more regularly and to work with the players whom I know or have taught and with Coach Azevedo," Arnold said.
Azevedo coached the boys tennis team. He previously coached the JV boys and girls teams last year. He started playing tennis when he was 11 years old while living in Brazil.
"My family had joined a country club, and during the initial tour, I fell in love with the sport," Azevedo said.
He has played every day since he started. Azevedo competed at the state and national levels in Brazil. As a high school student, he played in Oregon, reaching the State Doubles semi-final and receiving a scholarship to Portland State University, which he turned down and went back to Brazil, where he kept playing for his club. Before FWCD, Azevedo taught at Parish Episcopal School and the Dallas School of Photography. It is his third year at FWCD.
"I am thrilled to be working with Mrs. Arnold, who will be the girls head coach and Coach Cinalli, who is an excellent player with college-level experience," Azevedo said.
Arnold and Azevedo worked together to strengthen and build the tennis program. They did this by adding structure to every practice. Practices were structured and focused with a daily fitness segment, technical drills, and practice matches.
"There is great enthusiasm at this point," Azevedo said. "Our goal is to focus on the players and provide an excellent practice atmosphere where they can develop their full potential."
The season started early with an optional off-season tennis practice every week called tennis Mondays and the encouragement of players to stay active year-round.
"Tennis has been super fun," Mia Fleischer '20 said. "We are all excited for the new coaches and just to be playing together."
The tennis program has record enrollment this year with a total of 56 players, including 26 girls and 30 boys.
About the Contributor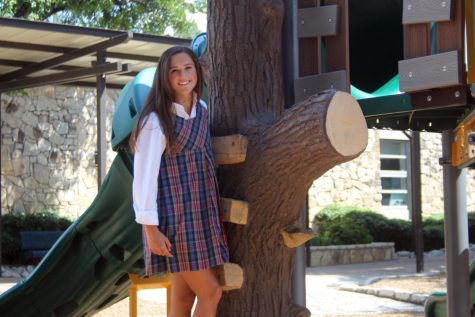 Macie Mallick, News and Features Editor
Macie Mallick is currently a sophomore at FWCD. She is the News and Features Editor for the Quill staff. [email protected]