Top Shows Leaving Netflix in 2020
There has been a lot of talk online and at school whether Netflix is planning on removing popular TV shows from their streaming service starting in 2020. Well, 2020 is here, and it is time to confirm suspicions. 
"We're sorry to see 'Friends' go to Warner's streaming service at the beginning of 2020 (in The US). Thanks for the memories, gang," according to a tweet Netflix released in July 2019.
The tweet posted by Netflix is referring to the popular TV show that first aired in 1994, 'Friends.' The show spanned a mass of ten seasons and starred the now-famous actors: Jennifer Aniston, Courtney Cox, Lisa Kudrow, Matthew Perry, Matt LeBlanc, and David Schwimmer. It has also been confirmed that the show will soon be available to stream on HBO Max after leaving Netflix. It has been made known that WarnerMedia agreed to pay $85 million dollars per year in a bid to stream the show for five years.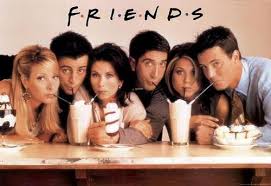 Many students at FWCD have enjoyed watching Friends and are sad to see the show leave Netflix. Jilli Carson '23, stated:
"Every now and then I would watch an episode of Friends whenever I was bored or needed a show to watch. The show is so funny and always makes me laugh. It's upsetting that Netflix had removed it from their service."
In light of 'Friends' moving, there have been some speculations that the cast will possibly film a reunion special, following the 25th anniversary of the show being on air. The special would reunite all six core stars and the original creators of the sitcom. This news was accompanied by another shocking tweet released this past summer by Netflix.
"We're sad that NBC has decided to take 'The Office' back for its own streaming platform — but members can binge watch the show to their hearts' content ad-free on Netflix until January 2021."
"The Office" first aired in 2005 and ended in 2013, spanning nine seasons and including  famous actors such as Steve Carrell, Mindy Kaling, John Krasinski, Ed Helms, and Jenna Fischer.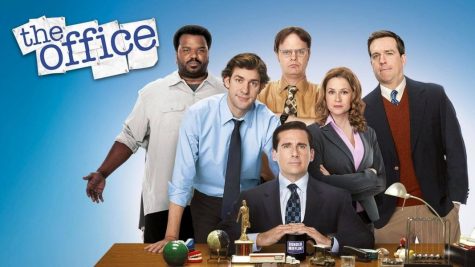 The Office is probably the most watched TV show on Netflix by FWCD students. Out of the 8 students I asked, each of them had said they have previously watched the Office. One student in particular, Campbell Beebe '23, stated:
"I've watched the Office on Netflix at least 3 times total. It's always been my go-to show to watch during road trips or plane rides. My favorite character on the show is definitely  Dwight Shrute, played by actor Rainn Wilson. He is so entertaining along with the rest of the cast."
If you were planning on watching these shows on Netflix, NBC's new streaming service allows you to watch it with ads for a fee of $12 a month. However, if you are a subscriber of NBC's parent company, Comcast, or other TV services like Charter, AT&T or Dish, you may be able to stream it for free. This can be determined when registering for NBC's membership option.
I've watched episodes from both Friends and The Office and would consider them to have been two of the top 10 shows included on Netflix. It's a shame to see them removed, but at least they will be watchable from other streaming services.