Inside the World of Sydney Cyprian '22
Sydney Cyprian '22, is someone many know as an athlete, scholar, actress, and good friend. Cyprian is a 16-year-old sophomore at Fort Worth Country Day. She is an active participant in the cheer program, cheering in both fall and winter seasons. She also plays softball in the Spring.  Cyprian is involved in the plays and musicals presented by the school, and she is an avid photographer. 
"My favorite time of year is the fall because I love getting to cheer with my friends at the football games. The recent hype brought on by the 'Falcon Fire It Up Club' has made cheering much more enjoyable," Cyprian said. 
Her two brothers, Nick and Jordan, are currently attending Avon Farms Boarding School in Connecticut. She said having two older brothers primarily shaped who she is today. They have taught her to stand up for herself and to be competitive.
"I credit my athleticism to growing up with two older brothers," Cyprian said. "We were always playing some sort of sport whenever and wherever we could." 
Similarly, within the family, her parents are both doctors. She views this as a privilege despite their spontaneous working hours. 
"Having parents who specialize medically has given me a beneficial insight into the medical field," Cyprian said.
Cyprian loves her dogs Lilly (a Bichon Shitzu), Eduardo (a Husky), and Chubbs (a Bulldog). She enjoys both walking and playing with them whenever she can. She enjoys traveling and has been to various places in the world including Belize, Tanzania, Rwanda, Kenya, Hawaii, Jamaica, Mexico, and Italy.
Cyprian was most recently n the musical, "The Drowsy Chaperone," where she expressed herself through her talents in singing, acting, and dancing.
"The annual musical is usually the highlight of my year. I love getting to perform for the school, with my friends. It gets more fun each and every year," Cyprian said.
About the Contributor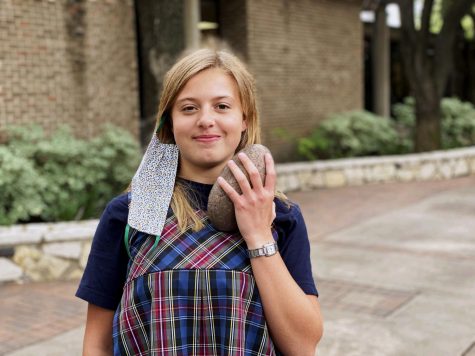 Olivia Neve, Design Editor
Olivia Neve is currently a junior at FWCD. She is the Design Editor for the Quill staff. Olivia likes to spend time hunting and in the mountains, as well...