Falcons Making Masks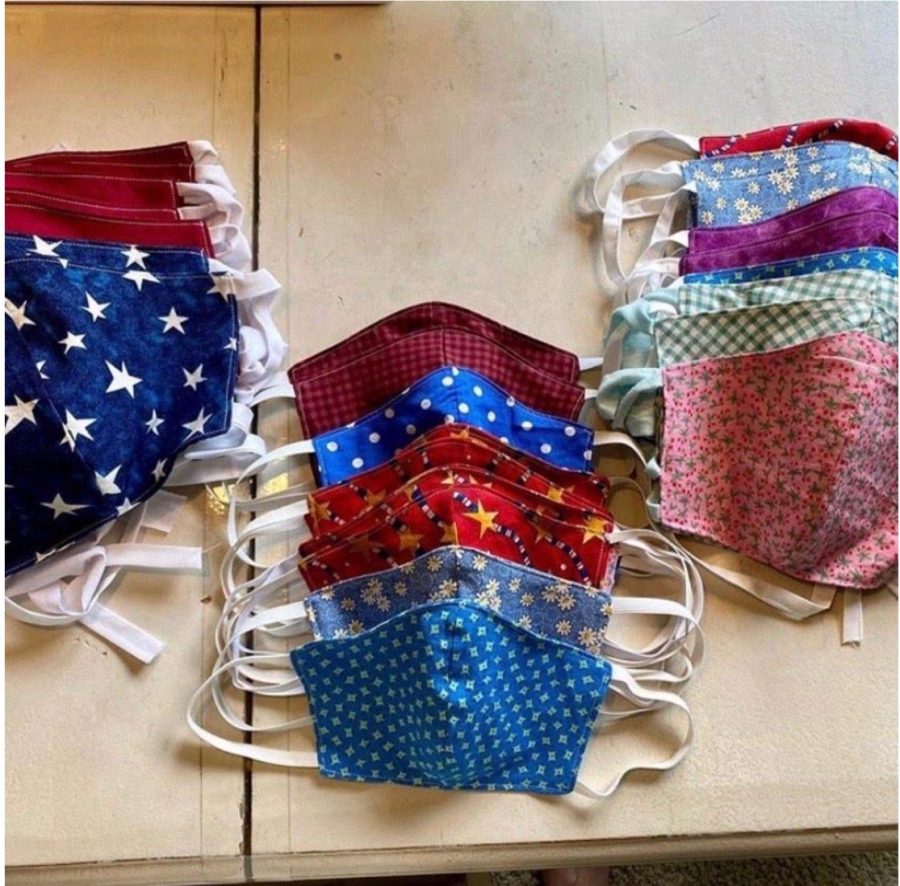 ​Two FWCD students have taken it upon themselves to help others during these dark times. With the stores running out of stock, many cannot purchase masks to protect themselves when going out. However, Karina Cedillo '20 and Aidan Karsten '21 have been making masks at home.
"My family and I didn't have enough masks to last us, and I realized that so many more people needed them so my grandpa and I decided to make them together," Cedillo said.
Cedillo began making her masks about a month ago, and she has made around 50 so far. She makes around eight masks a day and explains how "they take a lot longer than expected." However, she is not alone in her mission.
"My grandpa has been helping me," Cedillo said. "He cuts all the fabric, irons, and washes while I sew them together."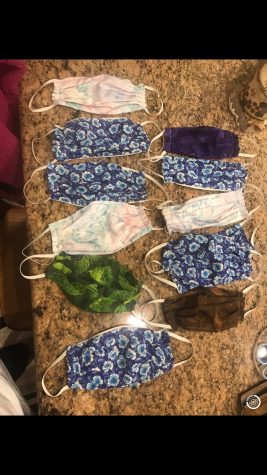 Cedillo is currently working on making more masks so that she can possibly donate them to a nonprofit or to Cook Children's for families that are waiting for patients.
"I think it's a great way for people to use their time especially right now because it does help a lot of people  and makes the days go by faster," Cedillo said.
Her masks are made out of 100% cotton fabric and thread. Cedillo is making pockets in them so that people can place coffee filters or paper towels in them to act as a filter. Her supplies have come from her grandmother, who had some elastic from years ago that still works, as well as her sewing machine. She ordered her fabric from JOANN.
​Karsten also has been making masks during quarantine.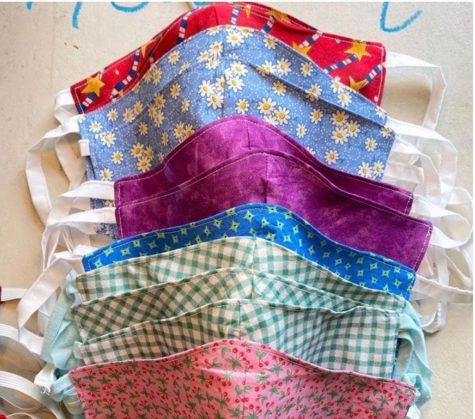 "I started making masks because I knew how to sew, and I knew there was a need for them," Karsten said.
He  also did it as his service project for his Eagle Scout. Karsten began making masks in the middle of April and has produced around 50.
"We made most of them in one weekend," Karsten said.
Karsten's masks went to the Net, which is a non-profit organization that helps homeless, trafficking survivors, and refugees find jobs and education. Like Cedillo, Karsten makes his masks out of cotton fabric.
​"My mom used to sew a lot when we were kids, so we had all of the supplies," Karsten said.​​​​
His mom has helped him sew, and a couple of his friends have helped him cut out patterns and ties for the masks.
​​​​​
About the Writer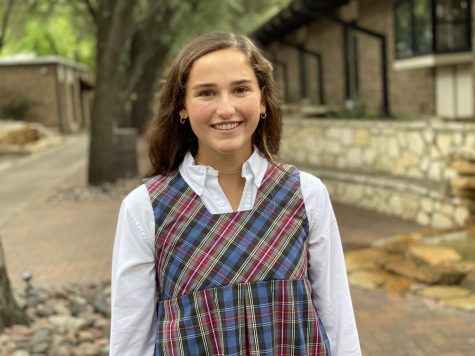 Macie Mallick, Co-Editor in Chief
Macie Mallick is currently a junior at FWCD. She is the Co-Editor In Chief for the Quill staff. Macie plays field hockey and enjoys writing news stories....