The MLB Is Back
Major League Baseball returns for a 60 game sprint to the playoffs.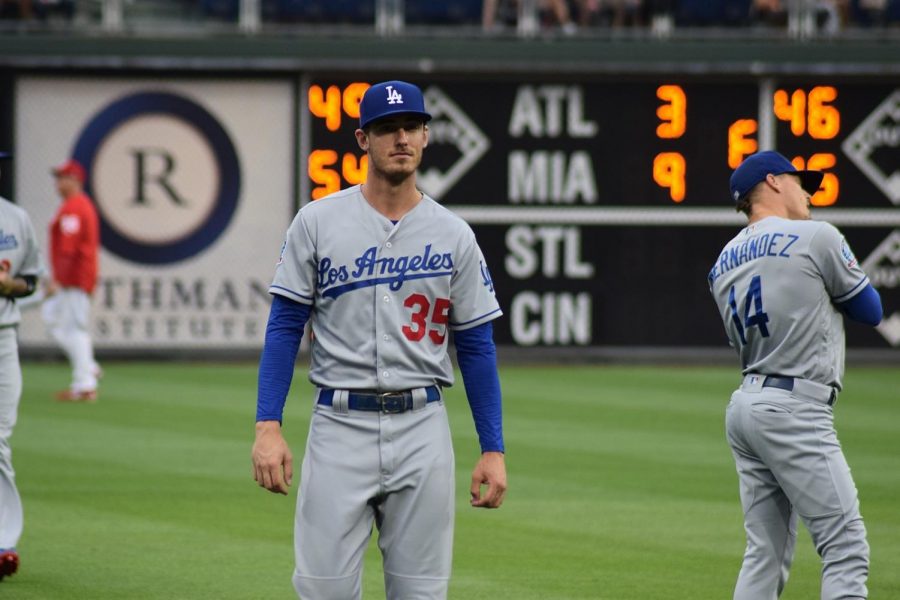 Jack Mezey, Online Editor, News Editor
September 8, 2020
The MLB season is back, and we're halfway through the 60 game season. The Los Angeles Dodgers are the best team in the league, as I predicted. The Los Angeles Angels are one of the worst, as I predicted. The Houston Astros aren't leading the AL West, I really didn't think that would be the case. The Miami Marlins are in the playoff hunt. Let that settle in…  Maybe Derek Jeter was onto something when he traded away their entire young core. 
The MLB is introducing an expanded playoff format that includes sixteen teams instead of ten. Here's how the playoffs would look if the season ended today.
American League Division Winners (Two Each)
(.667) Tampa Bay Rays (East)
(.634) Chicago White Sox (Central)
(.632) Oakland Athletics (West)
(.634) Cleveland Indians (Central)
(.561) Toronto Blue Jays (East)
(.512) Houston Astros (West)
(.538) New York Yankees (East)
American League Wild Card
(.605) Minnesota Twins (Central)
(.538) New York Yankees (East)
National League Division Winners (Two Each)
(.714) Los Angeles Dodgers (West)
(.605) San Diego Padres (West)
(.585) Atlanta Braves (East)
(.571) Chicago Cubs (Central)
(.541) Philadelphia Phillies (East)
(.515) St. Louis Cardinals (Central)
National League Wild Card
(.500) Miami Marlins (East)
(.500) San Francisco Giants (West)
Despite the tremendous amount of talent in the playoffs, there is one World Series matchup that everyone from the casual fan to the biggest sports bettor in the country seems to favor. The Los Angeles Dodgers vs. the New York Yankees. In this matchup, the Dodgers are the favorite to win. 
"
I think the Dodgers will win the World Series because they have a solid lineup one through nine and a great pitching staff."
— Walker Anderson '23
While many would like to see a Dodgers vs. Astros World Series rematch post-cheating scandal, Houston has hit hard times as of late, and I seriously doubt that they have the team to make it all the way to the Fall Classic. 
However, a Dodgers vs. Yankees World Series would revive a historic World Series matchup. The two teams have met in the World Series eleven times, with the Yankees winning eight of those series. 
But much like Houston, I have concerns about the Yankees making it there. Most thought that the injury plagued team of 2019 would be able to survive in a 60 game season but alas, they could not. They didn't even make it to 20 games without multiple major injuries. They are without starting pitchers James Paxton and Luis Severino for the foreseeable future, relief pitchers Zack Britton and Tommy Kahnle, outfielders Aaron Judge and Giancarlo Stanton, infielders Gio Urshela and Gleyber Torres, among others. All eight of these players have the ability to make a monumental impact on this Yankees team, and with them in the rotation, bullpen, and lineups, the Yankees can beat any team in the league. But that is not possible if they are watching from the dugout. This is something to keep an eye on. 
While I'd love to keep talking about the Yankees and Astros suffering, there is more to this season than just that. 
Moving away from records, matchups, and injuries, I have to talk about Joe Kelly and company.
As you all know, the Astros were found guilty of cheating and "punished" by MLB and Commissioner Rob Manfred. Many fans and players were disappointed with the punishment, or lack thereof, that the Astros received. So they took matters into their own hands.
In an early-season matchup between the Dodgers and Astros, Los Angeles' relief pitcher Joe Kelly was put into the game. He was wild. He threw behind Alex Bregman's head, but only he knows if this was on purpose. Throwing at someone's head in baseball is an absolute no-no. If you need to hit someone, it's the ribs or the back. That ball put Bregman on first. Kelly got a groundout, then another walk. He would've hit batter Carlos Correa in the back had Correa not ducked. But this was not intentional. Why? It was a curveball. You do not hit people with curveballs. The idea of hitting someone is to send a message and inflict pain. A 95 mph fastball does that, not a 80 mph curveball. Yet Correa still takes it personally. Kelly struck out Correa later in the at bat with a nasty curveball that made him look like a five year old. As he was walking off of the mound after the strikeout, Kelly shouted at Correa, "Nice swing, (expletive)"! He also made a pouty face at the Houston dugout. This induced a bench clearing brawl and Kelly was suspended eight games for "taunting". Eight games usually doesn't sound too bad. But eight games out of sixty is equal to almost 22 games in a full season. Any suspension over 20 games is usually related to PED use, or other egregious rule breaking. Certainly not taunting. Kelly appealed the suspension and it was lowered to 5 games. This still means that the man who threw at the cheaters has now been suspended for longer than any of the cheaters. Let that sink in.
Nothing arose of this until a couple of weeks later outspoken Cincinnati Reds starting pitcher Trevor Bauer, who openly blasted the commissioner and the Astros back when MLB's investigation was first completed, shared a video on social media showcasing the cleats he was planning to wear for his start that night. On one cleat was a drawing of Kelly making the pouty face, and on the other was a message written in bold red letters: Free Joe Kelly. Bauer was informed by the MLB that if he wore the cleats that night he would be ejected, suspended, and fined. So Bauer strapped on a pair of black Nikes and threw a one-hit shutout. After the game Bauer was not happy that the MLB would not let him wear the cleats, saying that nothing in the rules says he couldn't wear them. MLB's cleat rule states, "Player's cleats may contain writings, illustrations, and messages". These cleats do have to be submitted to the MLB for approval, which Bauer did. He is upset that they were not approved since they were within the regulations that the league had given the players.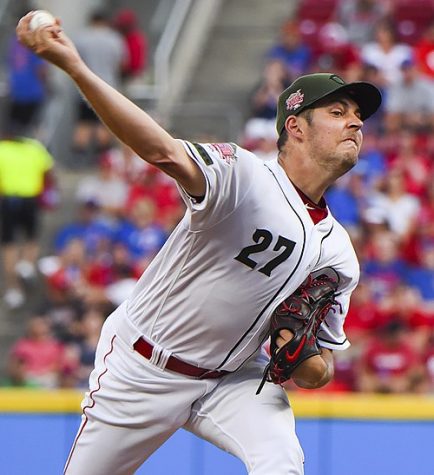 The Astros taunting didn't stop there. After the San Diego Padres swept the Astros, two Padres fans waited for the Astros team bus to leave the stadium. As it was exiting, the two fans started sweeping the street with brooms. This caused one Astros player to comment on Instagram, "If you're a baseball fan don't be these guys". Well if you're a baseball player, don't cheat.
Before that, the Astros played the Oakland Athletics. During batting practice before the first game of the series, a banner was flown over the Oakland Coliseum. The banner read, "Houston Asterisks". Short and sweet. 
For the last half of the season you can be rest assured there will be more Astros taunting, more close division fights for the last playoff spot, more home runs, more flashy web gems, and more entertaining baseball.
And after all of that, I'm sure we are all looking forward to what the playoffs have in store for us.
About the Writer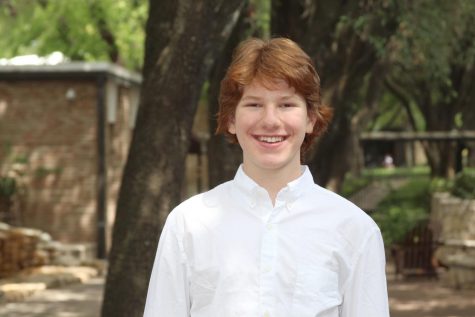 Jack Mezey, Online Editor, News Editor
Jack Mezey is a sophomore who has been at FWCD since sixth grade. He enjoys playing baseball and trying and failing at fantasy football. He gets up at...