Hurricane Laura Devastates Louisiana; Giroir's Family Affected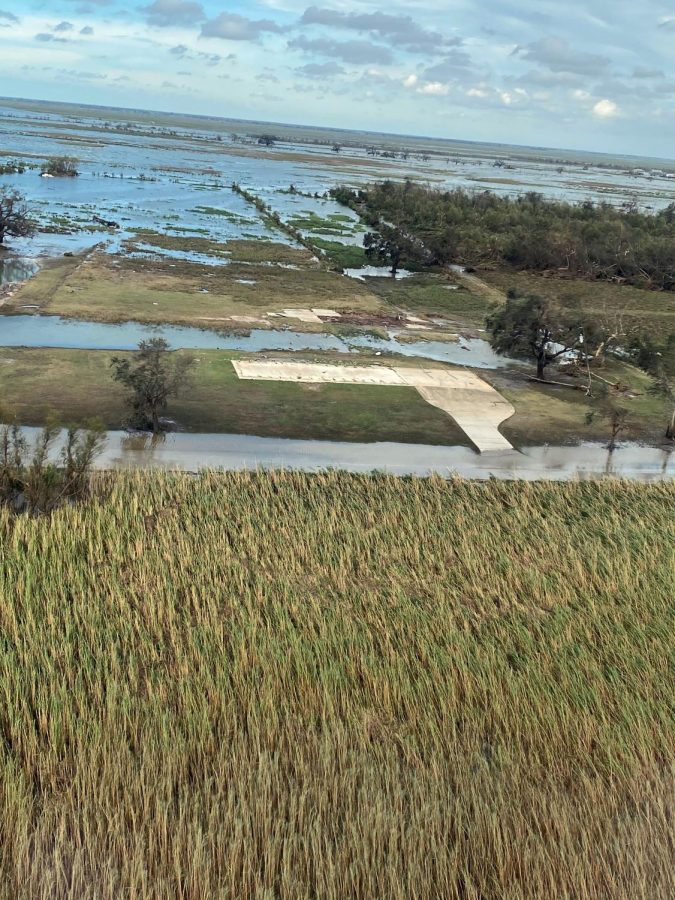 "Hurricane Laura sweeps ashore as one of [the] most powerful storms ever to hit the U.S," according to the New York Times.
On August 27, Hurricane Laura hit Louisiana with 150-mile-per-hour winds early in the morning. The damage spread among the state even though the hurricane weakened as it moved further inland. The storm passed through the towns of Cameron, Lake Charles, Iota, Louisiana; Leesville, Jackson Parish, and Summerfield.
The Category 4 hurricane damaged buildings, broke power poles, and took 16 lives. 
US history teacher Jennifer Giroir has family members that were affected by Hurricane Laura. Giroir's husband has cousins that live in the southern part of Lake Charles. 
"I worried that the storm surge and wind would completely destroy this important and historical city," Giroir said. 
Giroir's family members were able to evacuate their livestock before the storm. They stayed with family during the storm. 
They boarded up their windows and moved items around their house to a higher level. When they left, they packed enough clothes for a couple of days and took personal items. 
When they returned home, there was standing water and debris everywhere. They did not have electricity. They waited days for clean up companies to clear out the trees and trash. While their property suffered damage, they did not lose everything. 
"These people in this town are faced with devastation and there is nothing in the news about it since the day after it happened," Giroir said.
In the wake of the hurricane, BioLab, a chemical plant, caught fire in Westlake, Louisiana, spreading thick smoke throughout Westlake Moss Bluff, and Sulphur. Teams of experts have been sent to the site to help the local authorities in containing the smoke. 
Although the plant was shut down, the storm caused a chlorine leak, which ignited the plant. Local authorities are directing residents to shelter in place, such as halting the use of air conditioners as a way to limit the exposure of polluted air. 
Throughout the day, state sanctioned search and rescue teams have been evacuating residents and moving them into hotels and/or motels. Due to the Coronavirus, residents are not allowed to congregate with others who are not part of their family. 
After the initial devastation of the hurricane, floodwaters could remain "held in place," which would damage buildings and the coastline. The National Hurricane Center predicts that some places will be stuck in 15 feet of water. 
Along with Louisiana, Hurricane Laura also hit East Texas. However, Texas officials expected more damage than received. Jefferson County has already lifted the mandatory evacuation order, which will allow residents to return.
"More than 350,000 Louisiana residents remained without electricity Sunday, while 87 water systems serving upward of 150,000 people remained inoperable," USA Today reported.
After President Donald Trump's disaster declaration, six Louisiana counties are eligible for aid and assistance from the Federal Emergency Management Agency (FEMA). FEMA can provide temporary housing for residents, loans for uninsured property, and repair homes.
The National Hurricane Center and Central Pacific Hurricane Center use the Saffir-Simpson Hurricane Wind Scale to categorize hurricanes due to the severity of their wind. The scale ranges from 1-5. Category 1 hurricanes blow 74-95 miles-per-hour, while Category 2 hurricanes blow 96-110 miles-per-hour. Categories 3, 4, and 5 are considered major hurricanes because of the harsh wind speeds. According to the Saffir-Simpson Hurricane Wind Scale, Category 4 hurricanes are considered catastrophic. 
About the Writer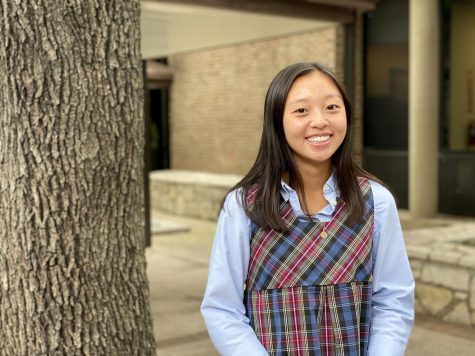 Anna Hooton, Features/Copy Editor
Anna Hooton is a junior at FWCD. She is the Features/Copy Editor for the Falcon Quill. She loves Asian food due to her Asian heritage. Anna loves animals...