A New Student at FWCD: Megan Magruder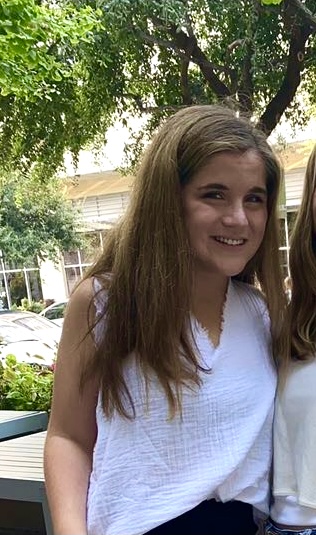 Megan Magruder is new to the FWCD community and after attending Arlington Heights High School for her freshman year, she is joining the Upper School as a sophomore. When asked why she made the big move halfway through the first semester, Magruder said,
"At Heights I would only be able to go two or three days in person every week and I just don't learn very well online in that type of environment," Magurder said.
One of Magruder's many hobbies includes reading. She is currently in between novels because of her move but the last book she read was "The Crucible" by Arthur Miller. The Netflix show she is watching right now is "New Girl" and her favorite characters are Winston and Schmidt. Magruder also enjoys listening to music and her favorite artist is Lorde. 
Magruder's favorite place to vacation is the Hamptons in New York. 
"I love getting up early in the morning and walking along the beach" Magruder said "The weather is so nice and sometimes there's a pretty fog over the ocean. It's my favorite thing to do when i'm there [in the Hamptons]."
Magruder has one sibling, her older sister Katherine, who is a sophomore at Ole Miss. She also has two cats, Simba and Cupcake, and one dog, a black lab named Lily. 
"She [Lily] is very obnoxious," Magruder said. "She loves to jump onto my bed when I'm trying to sleep and just goes crazy. One time she even broke the headboard on my bed. I had to get a new one after. I love her though."
When asked to describe herself using two words, Magruder said that she is "quiet and funny." She also said that she wants to attend Auburn University in the future. Magruder really enjoys FWCD so far.
"I was pretty nervous about coming here in the beginning," Magruder said, "but it feels like every day it gets better and I feel more and more comfortable here."
If you see Megan Magruder in the hallway, in class, or around Fort Worth, feel free to say hello and welcome her to the Fort Worth Country Day community.