TCU Men's Basketball: Can Tenacity Make Up For Turnovers?
As the 2020-2021 College Basketball season begins, Texas Christian University finds itself in a predicament. Coming off of a 16-16 season and losing their star player to the 2020 NBA Draft, TCU is doing the best that they can to assemble a team that can prove their place in the Big 12.
The question that needs to be addressed is, who will replace Desmond Bane? Bane was the team's spiritual and statistical leader. In the 2019-2020 season, Bane averaged 16.6 points per game, 3.9 assists per game, and 1.5 steals per game which were the team highs that season. After graduating, Bane entered the 2020 NBA Draft and was picked 30th in the first round by the Memphis Grizzlies with the Boston Celtics' pick. Beloved by the student body, Bane leaves some big shoes to fill.
Guard RJ Nembhard has stepped up to the plate. Averaging 12.1 points last season as a sophomore and 17.3 points through the first 7 games this year, Nembhard continues to improve with increased scoring opportunities left by Bane. Surprisingly, the guard Mike Miles is another contender for Bane's replacement. As a freshman this year, he has the 2nd most points per game with 13.1 in the first 7 games. For now, Nembhard will be a strong replacement for Bane as a high-scoring Guard. Long term, Miles will continue to develop under the guidance of Head Coach Jamie Dixon and Nembhard. I expect great things from Miles in his next 3 years at TCU. Under the right counsel, Miles has the potential to become the next superstar Horned Frog coached by Dixon.
On the defensive end, TCU has maintained the strong backbone that is Kevin Samuel. He had 85 blocks last season and is already off to a strong start with 17 this year. Samuel has not only stepped up his blocking game this year, we have also seen an increase in steals, which he currently leads the team in with 2.4 per game.
TCU has a tradition of being unpredictable. In the first few games, while Samuel and the defense looked strong, the offense was just sloppy. The team has had a total of 89 turnovers so far, and that averages out to 12.7 per game. Their first conference game this season was against Oklahoma where they lost 82-78 at home. Six days later, TCU looked like a completely different team, effortlessly defeating Texas A&M 73-55 at Dickies Arena in Fort Worth. 
Overall, if the Frogs can minimize turnovers and get Kevin Samuel open shots in the paint, this team won't be able to make it to the NCAA Tournament, but they'll have a few standout games, like the final Baylor vs. TCU matchup last year, that will keep fans excited for next season. Jamie Dixon has an exciting lineup that will only continue to grow and develop as they get older. Next year we will see Mike Miles as a sophomore with more college game experience under his belt, and I think he will become a strong leader for TCU in the future.
The world is always changing, and basketball with it. Whether Desmond Bane is departing Fort Worth or Mike Miles is just beginning his journey, TCU is not immune to change. The one constant that will remain with TCU in the Schollmaier Arena is their tenacity. The ability to pick themselves up after a tough loss. Blowing a 15-point lead just to miss the game-winning free throws against Clemson can hurt, but being an NIT Champion makes up for the tears. TCU drills this value into every player who wears the purple and white jersey. Coach Dutch Meyer defined this emotion and turned it into a rallying cry for all Horned Frogs, "Fight em' until hell freezes over. Then fight em' on the ice!"
About the Writer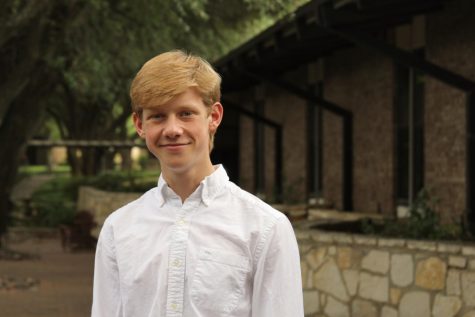 Marshall Lehman, Reporter
Marshall is a freshman at FWCD and it is his first year on staff. He has a sister who is a junior and one dog. Marshall plays basketball and his favorite...