Summer Camps are Back at FWCD after Missing Last Year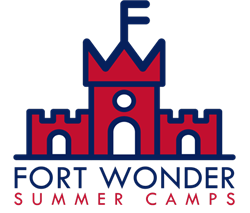 Summer is almost here, and summer camps will be back in operation after they were canceled because of COVID-19 last year. Fort Wonder (Pre-K through 12) camps are run by Auxiliary Programs Director Michael Carmody, and the Falcon Sports Camps (JK through 12) are run by the coaches of each sport. High schoolers can attend digital design with Fort Wonder and a late June basketball camp with Coach Aaron Slayton. 
The big news, as related to COVID-19, is that the camps will be mask optional this year. This is one of the first steps to returning to normalcy for the community. The camps begin as soon as June 1, with basketball, baseball, and softball all beginning the first week of summer.  
Fort Wonder is for children who go to any school, not just Country Day. 
"In 2019,52% of our campers were Fort Worth Country Day students, and 48% of our campers were from other schools [and] other states," Carmody said. 
Fort Wonder has 44 camps this summer; 12 are full-day camps and 33 are half-day camps. Every year week has a new theme for the Fort Wonder camps, as this creates a memorable experience for the campers. 
"We've got a Secret Agent Spy Camp that is a huge hit," Carmody said.
This camp is called Secret Agent Spy Squad, which starts June 28 and runs through July 2. This is an all-day camp for Pre-K to second grade. 
The other big hit for camps is, of course, the sports camps. These camps, like Fort Wonder, run until late summer, and both camps have Country Day high school students help out. 
Carson Lee '23 has volunteered at the basketball camp before and enjoyed it. 
"I really like being able to help the younger kids with a love for basketball develop some skills and coaching them on a team that I draft is my favorite part," Lee said. 
The sports camps are run by student volunteers and the coaches themselves. Coach Joe Breedlove '78 is the basketball program director, varsity basketball head coach, and Breakthrough director. 
"I think getting to work with the younger people, my older students, high school, and even some college [students] come back, and they're able to work with the younger students," Breedlove said.
The camps at FWCD are a great way to jumpstart the summer, as they allow campers to meet new people, have fun, and try new things.