The Return of 007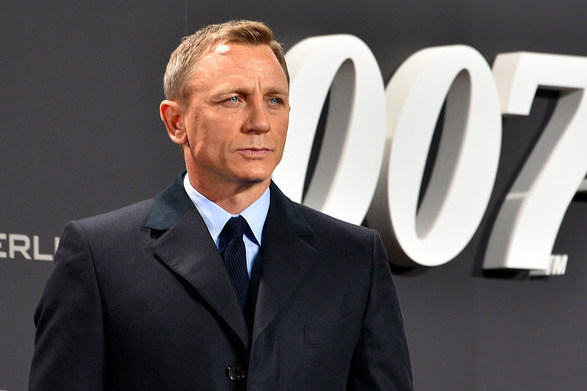 On October 8th, the 25th James Bond film "No Time to Die" will be released. In the film, Bond has left the secret service and is spending his retirement in tropical Jamaica. However, his tranquil lifestyle is disrupted when his friend Felix Leiter from the CIA returns asking for Bond's assistance in a mission. This adventure to rescue a kidnapped scientist turns out to be far more perilous than anticipated. Viewers can expect to follow Bond throughout his trials and tribulations with a mysterious villain armed with dangerous technology. Running at nearly three hours long, the film promises the usual Bond action. It's full of car chases and stunts in picturesque locations, including the cave dwellings of the southern Italian city of Matera.
The movie is being directed by Cary Joji Fukanga; this is his first Bond film to direct. The lead will be played by Daniel Craig, as it has been since 2006, and his co stars feature: Rami Malek, Léa Seydoux,Lashana Lynch, Ben Whishaw, Naomie Harris, Jeffrey Wright, Christoph Waltz, Ralph Fiennes, Ana de Armas, Billy Magnussen, Rory Kinnear, David Dencik, and Dali Benssalah. 
For some, this film will be sentimental as Daniel Craig bids farewell to his role as James Bond. His first movie as Bond was "Casino Royale" in 2006. Since then, he has been Bond in four other films: "Quantum of Solace," "Skyfall," and "Spectre." 
Teacher of Film Studies and Head of History Department Colin Douglas '06 shared his thoughts on the upcoming movie.
Olivia: What are you most looking forward to in this new film?
Douglas: So I have to admit, I haven't seen a Bond film since "Skyfall." I loved the first two Daniel Craig movies but heard that "Spectre" was a bit of a miss. And so, I'm just excited to see how the Craig era comes to a close.
Olivia:  There is a lot of controversy about who the new Bond will be since this is Daniel Craig's final Bond movie. Who do you think would fill the role best?
Douglas:  I'm excited to see what direction they go. The greatest thing that Bond has going for it that has allowed the series to last so long is its consistency. In film studies, we talk about genre conventions, how to repeat them, and how to vary them. The Bond films know how they stay within their conventions. It knows who Bond is and lets him stay within his discipline. The films tend to all be stylistically/artistically different, but all feature variations on the same expected and beloved elements: supervillains, stunts, beautiful counterparts, gadgets, luxurious locations, Haute fashion, and so on. So I'm curious to see how they can stick within their conventions but give it a unique twist. Who am I rooting for to be the next James Bond? Olaf from "Frozen."
Olivia: What has been your favorite Bond film so far and why?
Douglas: My favorite is and has been for a long time "You Only Live Twice." In reality, I think I cite that movie for my liking of Japanese culture and history. Now, that film definitely takes its liberties with an authentic representation of Japanese culture, and even I would argue now leans more into the appropriation realm than honoring realm. So on a renewed view, it goes down a couple of pegs. But as a kid, I loved it. Its antagonistic premise, having an evil third party gaslighting two adversarial space-racing powers, was well done. Plus it led us to quite possibly the best "Simpsons" episode and greatest "Simpsons" character of them all: Hank Scorpio.
Olivia: Who has been the best in the role and why?
Douglas: Gotta go with the O.G. Sean Connery. He brought the proper mix of bravado, style, humor, and cruelty to the part.
Olivia: Any other thoughts?
Douglas: Go into these films with an open mind, especially the early ones. Their representations are dated, but they set up what the series is known for. If you are a Bond rookie and looking to get into the series, here are the ones to watch:
– "Dr. No"
– "Goldfinger"
– "From Russia With Love"
– "Casino Royale" (the opening action scene of this film is a masterclass in filmmaking, especially how to introduce character through action)