Paloma Suerte Sells the Stockyards
New Love restaurant opens in Mule Alley
Chef Tim Love is expanding his restaurant empire in the Fort Worth Stockyards with his newest addition, Paloma Suerte. The Tex-Mex restaurant's name translates to "Lucky Dove." The restaurant is located in Mule Alley behind 122 E. Exchange Ave., across the creek from another one of Love's restaurants, Lonesome Dove Western Bistro.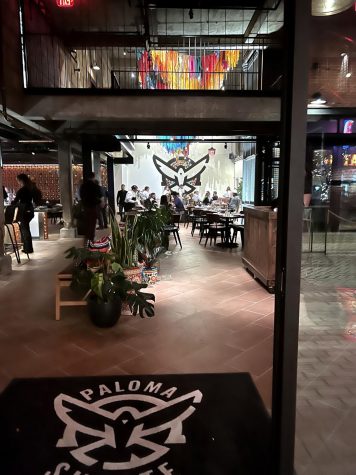 Paloma Suerte is one of the renovated original horse and mule barns in Mule Alley. It has bright streamers hanging from the ceiling and a colorful dove mural on the back wall. The atmosphere is lively with music, and the decor is contemporary western. Chef Love's other restaurants in the Stockyards include Lonesome Dove Western Bistro, the White Elephant Saloon, Love Shack Burgers, and Ático.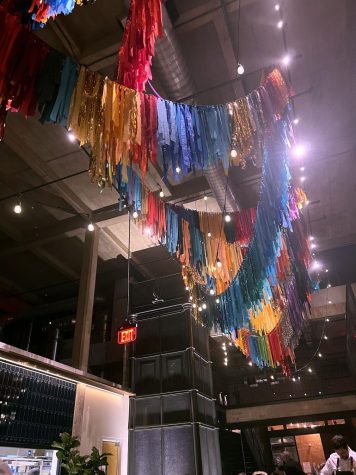 "I love the food at all of the Love restaurants in Fort Worth, and I cannot wait to try Paloma Suerte," Sloan Howard '25 said.
Paloma Suerte opened on January 18, just in time for Rodeo fans to enjoy before the show. The restaurant is open Monday through Friday from 4:00 p.m. to close and Saturday and Sunday from 11:00 a.m. to close. The menu offers a wide selection of Tex-Mex dishes from fajitas and enchiladas to three different types of birria tacos. They offer tableside service for some dishes like personalized quesos and birria tacos. 
"For some time, there has been a void in Fort Worth's culinary culture that has now been filled," Olivia Neve '22 said. "It is by far the best Tex-Mex we have here."
Their drink menu is just as expansive with palomas, margaritas, ranch waters, and more. There is even an entire tequila menu that lists the numerous types of tequilas and prices that customers can use to create personalized drinks.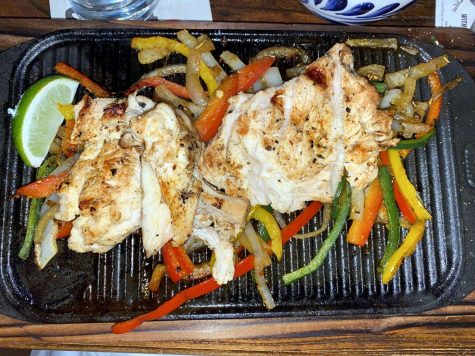 I went to try Paloma Suerte for the soft opening on January 17, and my table ordered an array of food. First, we tried the Tableside queso, and we added avocado, beef, onions, and cilantro. It was amazing and stayed warm the entire time since they keep it hovering over a candle warmer. The Tableside Personalizado has a beginning price of ten dollars, and toppings added in range from one to five dollars. The guacamole and salsa were also extremely good. The salsa was not too spicy but also not bland. I almost filled up completely on chips and the dips, but I had to try more. For my entree, I ordered the short rib birria tacos, which cost $16. It was the best birria I have ever had. The tortilla was perfectly crispy, and the beef was cooked just right. My friends ordered the grilled chicken fajitas and beef enchiladas. The fajitas range from $20 to $44, depending on if you order for one or two people and which meat you choose. I tried a bite of the chicken fajitas, and it was hands-down the best I have ever had. The meat is thinly sliced and extremely juicy. Enchiladas range from $14 to $18 in price. To view their menus, visit their website:
I would definitely recommend trying Paloma Suerte next time you are craving Tex-Mex or are around the Stockyards. The area has received a lot of attention recently due to the Fort Worth Stock Show and Rodeo fans in town. Paloma Suerte is a great option for you and your friends to try.