Having a Taste of Maria's Mexican Kitchen
We have all been to Mi Cocina, Joe T. Garcia's, Blue Mesa, or Velvet Taco, but have you been to Maria's Mexican Kitchen? One of the newer Mexican restaurants in Fort Worth, Maria's, opened in early March and is located in University. The owner, Felipe Armenta, also owns Pacific Table, Press Cafe, and The Tavern. So you already know the food is going to taste and look amazing.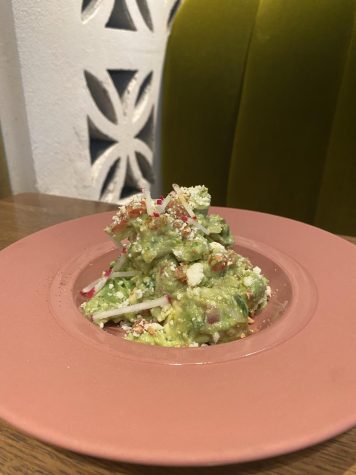 My mom and I went to see what Maria's was all about. Maria's was stylish and more cosmopolitan than most Mexican restaurants. The ambiance is upbeat, lively, and loud. For our appetizer, we ordered chips and guacamole for $12. The guacamole was chunky topped with pico de gallo, radishes, and a sprinkle of cheese. The portion size was a little small; however, for two people, it's enough.
For entrees, our waiter recommended Maria's Famous Mole (roasted chicken in mole sauce), Enchiladas Tres Colores (three enchiladas in poblano, mole, and sour cream), and the Tacos Al Carbon (beef or chicken fajitas topped in queso).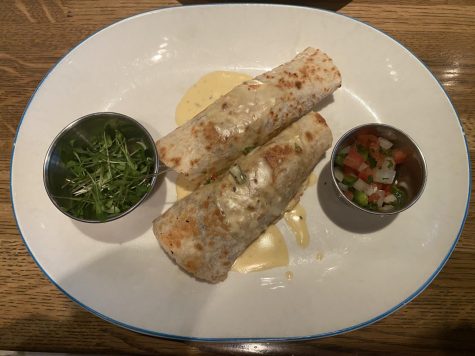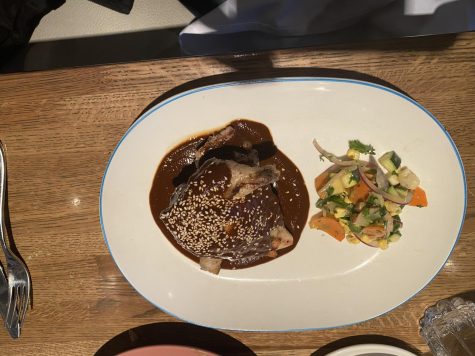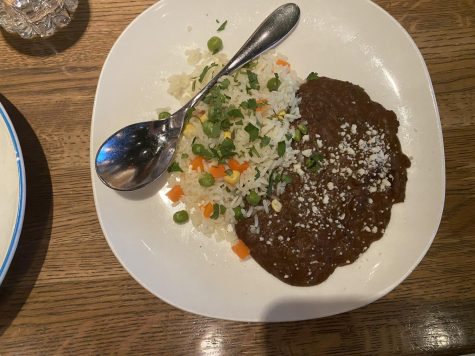 I ordered the Chicken Tacos Al Carbon and my mom ordered the Famous Mole. The Chicken Tacos Al Carbon had a really savory flavor. The fajitas were pretty basic, but the melty queso pulled the dish together. The tortillas were crisp and had a nice crunch. The dish was $20 and had a moderate portion size. I rate the dish a 9/10.
Maria's Famous Mole is one of the more popular dishes. Unlike traditional Tex-Mex, it has the mole sauce which was smokey, slightly sweet with a little bit of heat on top of slow roasted chicken. The chicken was tender and the mole sauce was an interesting sauce. The vegetables that came with it were similar to slaw and served chilled.
"The chicken dish was good, but I did not enjoy the vegetables," my mom said.
Both of our dishes came with a family-style side of rice and black beans. The white rice was kind of bland. It  was mixed with peas and carrots, and the black beans were very soft and mild. Additionally, the portion size was pretty small, even for just the two of us.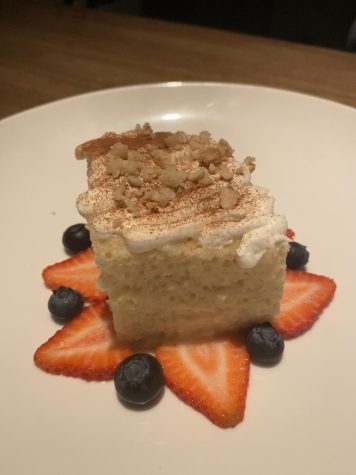 Then for dessert, we ordered Tres Leches Cake. The cake was super sweet, dense, and had a hint of cinnamon. It was super yummy. The dessert was $12. 
Overall, Maria's Mexican Kitchen has good flavor and has met most expectations. The interior is well designed and the pricing is moderate to expensive. The only concern is the  portion size, but the taste of the food will make me want to come back.