Cojo Originals: Falcon Family Creates Instagram Clothing Company
Walking through the halls of the Upper School, some may have noticed the new sweatshirts with colorful patches that many girls have been wearing recently. These sweatshirts are part of the newest Falcon-run Instagram business, Cojo Originals. 
Cojo Originals is a clothing company led by Lauren Mitchell '23 and her mom Courtney Mitchell. They decided to start their own business when they saw Instagram stories and posts of similar concepts. Lauren made a logo for the company and started an Instagram account.
"It kind of started out as a joke, and then my brother Luke thought we could make money from them," Lauren said.
The mother-daughter duo started by ordering a higher-end sweatshirt and a lower price point sweatshirt. As it turns out, the less expensive one happened to be so much softer.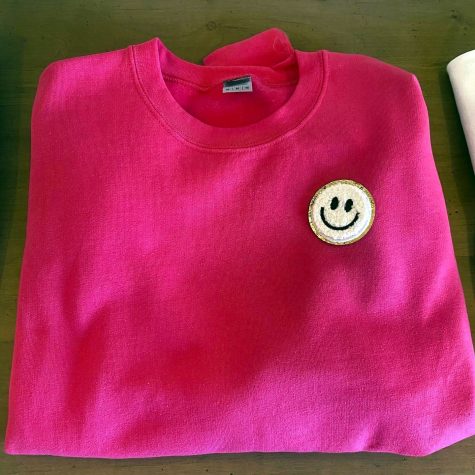 "I still wear it every day," Courtney said. "It's just so comfy. Lauren loved hers, too, and she wore it to school one day. Several people commented on how cute it was and that they might like one." 
Cojo Originals sells sweatshirts, t-shirts, and hats for teengaers and moms. These clothing pieces come in a range of colors with customized patches: hearts with eyes, happy faces, lightning bolts, rainbows, hearts with glitter around them, and lake life patches. They hope to also create items for younger girls and plan to launch new patches to appeal to a younger crowd.
"I got green and gold hearts on my sweatshirt, and I like to wear it to school on colder days," Georgia Ethridge '23 said.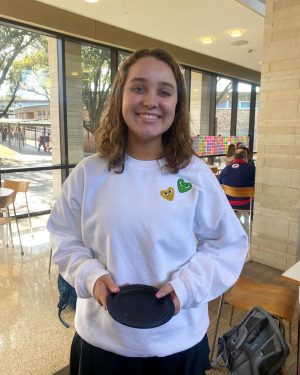 One can coordinate their Cojo with a holiday, school colors, or college spirit. 
"We thought it would be fun to have sweatshirts that you can throw on for different times of the year," Courtney said. "You can have multiple sweatshirts to choose from for any occasion."
Cojo packages and delivers and can also make surprise gift deliveries. Sweatshirts cost $25 and can be re-done if the customer is not satisfied.
"We really wanted to do something that was cute, comfy and, most of all, affordable," Courtney said. "Fashion and comfort should not break the bank."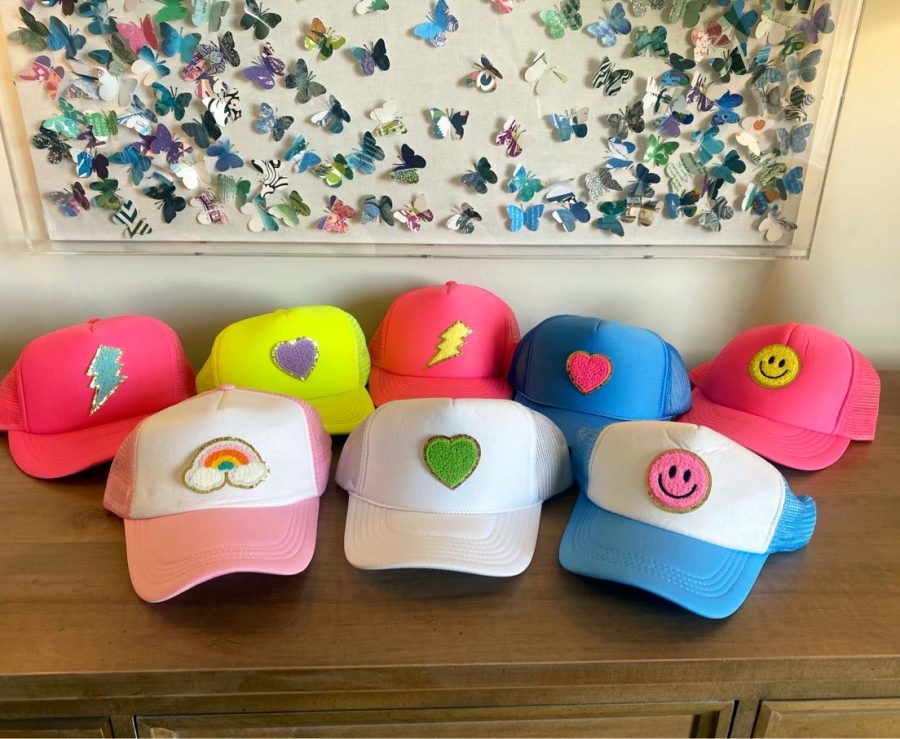 Now, one may ask: "Where did the name Cojo come from?" 
"Some of my close friends here started calling me Cojo, short for Courtney Jo, and it just stuck," Courtney said. "Lots of people call me Cojo now, and Lauren thought it sounded catchy when she made the Insta account."
Cojo Originals is excited to see where the business goes and is excited to expand its products. Follow @cojo.originals on Instagram and purchase one of their super cute products. The Cojo sweatshirts would make great birthday gifts and graduation gifts. 
View this profile on Instagram
"We are so very thankful to everyone that has ordered for themselves or for gifts," Courtney said. "We love that we can make cute, fun, affordable, and comfy sweatshirts for people, and we are really having fun doing it together."