Lyle Crumley '25 Dominates Lacrosse
Lyle Crumley '25 has been playing lacrosse since she can remember and it is one of her favorite sports.
Crumley initially became interested in lacrosse because her mom and dad played, and her brothers, Rogan '22 and Teeg '24, have played for both Country Day and club teams. Inspired by their love for the game, Lyle was so excited to join a team and pave her own lacrosse path.
"My favorite memory of lacrosse was getting to participate in a lacrosse camp at Boston College because I learned a lot, the coach was very nice, and we got to play with water balloons," Crumley '25 said. 
Currently, Country Day does not have a girls' lacrosse team. 
"I wish it did, because I think it would be fun to play it with all of my friends, and I think it is only fair since the boys have one," Crumley '25 said. 
Despite not having a girls' team here, Crumley plays for a high school club team, Keller Girls' Lacrosse. Recently, her team was able to play in Dickies Arena and then watch Fort Worth's box lacrosse team, Panther City Lacrosse Club.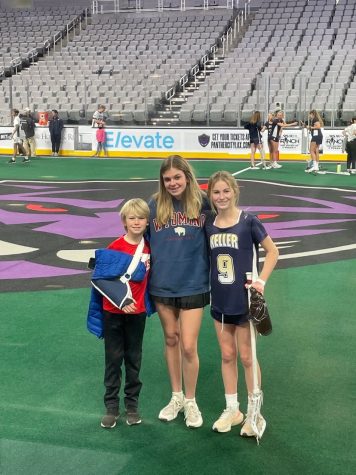 "My team played against the Keller boys' team in Dickies for a fundraiser event profiting the club team," Crumley '25 said, "It was weird because it was box lacrosse, so the goals were tiny, there were no out of bounds, and we were always running." 
Before her games, Crumley enjoys eating yogurt and eggs, as she believes that combination can power her throughout the entire game as a midfielder. 
She does not know yet if she wants to take her game to the next level beyond high school. She is wanting to play it by ear and see where it goes. However, she enjoys watching her favorite college teams, Syracuse and Boston College, on TV. 
What does a day in the life of Crumley look like?
7:45a.m. – Wake Up
8:45a.m. until 4:00p.m. – School
4:00p.m. until 6:30p.m. – Snack and Homework
7:00p.m. until 8:30p.m. – Practice
9:00p.m. until 9:30p.m. – Dinner
Time Varies – Goes to Bed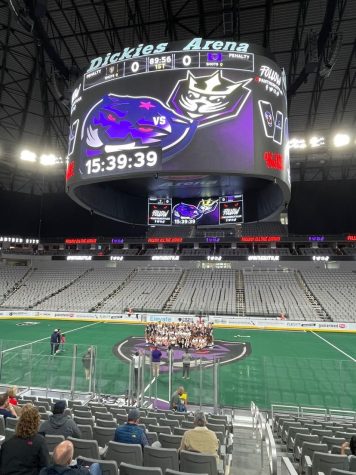 Crumley does not partake in a Country Day spring sport, instead dedicating her time to her team in Keller. Crumley receives her sports credit by playing lacrosse outside of school. Crumley's team has a total of six games, the first one was on March 1, 2022 against Flower Mound and the second was on March 4, 2022 against Coppell. Crumley looks forward to the next few games against Parish (Mar. 8), Rockwall (Mar. 26), Prosper (Apr. 2), and Anderson-Houston (Apr. 9). Crumley hopes for a successful season as a first year player for the high school league, and an overall bright future for her game.