Over the summer, Elizabeth Dike '25, Claiborne Edwards '25, and Margaret Anderson '25, served the community together. They created a non-profit organization, "The Power of Three," back in August of 2019. 
"It is fun to organize the event and match the families with a graduate, but I love to see all the kids so happy at the banquet when they are given all their supplies," Dike said. 
The Power of Three is their chosen team name as it helps represent the work they do together. 
Como Community Center works with the Power of Three many times over the year, but mainly over the summer. 
Story continues below advertisement
The group has started an annual tradition of Adopt-a-Graduate. The program is for recently-graduated seniors, going into their first year of college, who are unable to afford dorm essentials or school supplies on their own. The graduates fill out a form where they put their favorite colors for decorations, favorite snacks, school colors, school supplies they need, and more. 
​​The Power of Three sends out invitations to families all around Fort Worth to see if they would be interested in "adopting" a graduate by purchasing their supplies.
"I adopted a graduate this summer and I was able to help a girl get ready for her freshman year and help her build the dorm room she wanted," Emily Davis '26 said.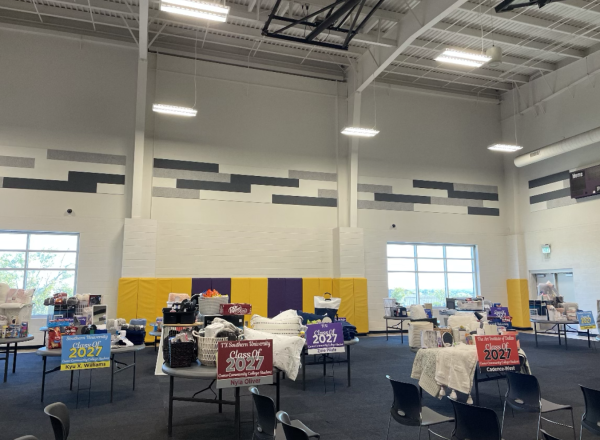 Once the graduate is assigned to a family, the family will go shopping to accommodate the students' requests for their dorm essentials. Then, there is a banquet hosted at the Como Community Center that gives the families donating supplies the opportunity to meet their graduate and give them their dorm supplies. 
The students are always very grateful and excited for the dorm supplies and other goodies the families bought for them.
"It is a cool experience to be able to give back and give a college student supplies for their freshman year," Reesie Packer '25 said.
The Power of Three does a great job with the Adopt a Graduate program and they have helped many students get ready for their first year of college.