Op-Ed: Despite Challenges, Sense of Community Intact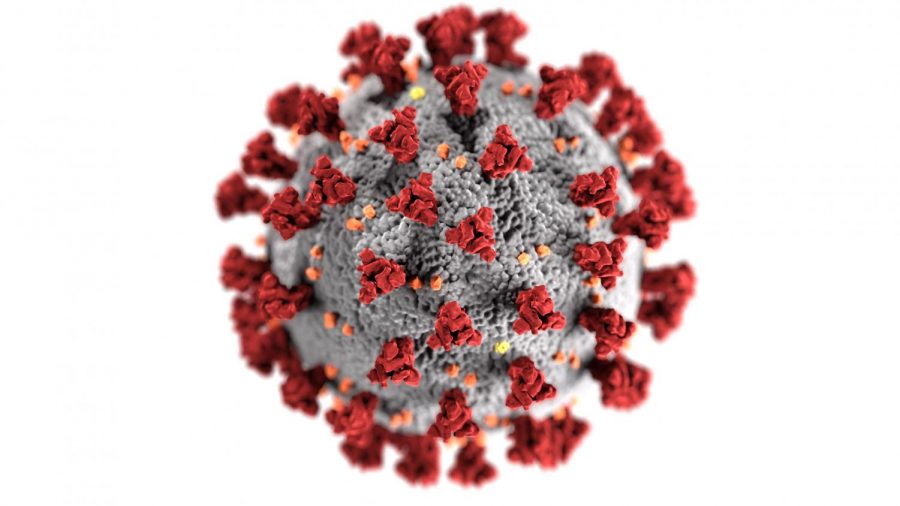 It was only a short while ago that we were saying goodbye to our friends and teachers for what we thought would only be a week. You might have found yourself spending this much-anticipated time catching up with friends and family, visiting an exciting, new country, or maybe you were a senior on the beaches in Jamaica, enjoying the last few moments with your lifelong friends. Spring break was a time for fun and forming memories, and none of us expected the nightmare that was to follow. Online classes, social distancing, a raging pandemic, and a national lockdown are the harsh realities students and families now face around the world due to the COVID-19 outbreak, and the Fort Worth Country Day community has not been invulnerable.   
As citizens and as a nation, we were ill-prepared for and miscalculated the detrimental effects COVID-19 would cause when it ripped through this nation. We heard the news in China, tracked the diseases' progress, saw it jump borders, leave Wuhan desolate, yet we simply watched and didn't prepare ourselves. After the news in China, the world turned to Italy's worsening status. And then it was Iran. Then Spain. Germany. France. And now it's the US.  According to the CDC, the first case of COVID-19 entered the United States came on January 15 after a man who had just traveled from Wuhan, China arrived back in Washington. Six days later, the United States confirmed its first case of COVID-19.  Three months later, our country still struggles with supplying masks and ventilators to hospitals, administering COVID-19 tests, and stocking the grocery store shelves. Life has come to a screeching halt, the stock markets are heavily suffering, and as you drive down the road, the world appears to be a ghost town. 
According to an article posted on March 25, the Washington Post speculated that the US "[would emerge] as the epicenter of the coronavirus pandemic." Only 15 days later and that theory has now become a reality. We now lead the world in total cases of COVID-19, totaling 435,780* reported cases as of 9:40 am on April 9. The United States seems to be on an entirely different scale of infection when compared to all the other countries in the world; with the given statistics, the United States already accounts for 28% of all COVID-19 cases in the world.** These statistics aren't meant to evoke fear but rather provide context for the rapid spread of this disease and the importance (now more than ever) to take all necessary precautions to stay healthy and vigilant. If anything, fear is the last thing this nation needs to succumb to during these times. Nobody understands this notion better than the doctors, nurses, grocery store and restaurant workers, firefighters, policemen, and all the other brave men and women who go out every day in the face of this disease and risk their and their family's health for this nation.  Their sacrifice does not go unnoticed or for granted, and we want to thank these people immensely.  
As COVID-19 continues to touch every corner of the globe, it is our job to stay home, be safe, and take heed of the CDC's advice (practice social distancing and self-isolation, wash hands thoroughly, avoid touching your face, disinfect frequently touched surfaces daily, cover coughs and sneezes with your elbow or a tissue, and wear a face mask when going out in public). 
We understand how difficult it is to remain isolated from others and helplessly look on as we miss out on what could've been some of the most memorable times. We commend the teachers' and students' perseverance and flexibility during their adjustment to virtual classes and online homework. As a publications staff, we acknowledge the necessity of keeping our community connected during these times, and although we cannot hand out our usual quarterly newspaper to our peers and teachers, we will remain active online, continuing to post on social media and falconquill.org. Additionally, we work towards making a senior issue for the class of 2020, and the yearbook staff continues to finalize the yearbook and the senior book. 
Our thoughts go out to all the families at Fort Worth Country Day and around the world that have been affected both directly and indirectly by this pandemic. If you ask any student what their favorite thing about Country Day is, the response is almost always that they love the accepting and caring community this school has to offer. During these times, we must remember that although we are not physically at the Country Day campus, our sense of community and care for those around us must remain intact more strongly than ever. #OneFWCD
– The Editors and Staff at Falcon Quill 
*All statistics were collected from https://www.worldometers.info/coronavirus/
** This number is the total reported cases of COVID-19 (including deaths, active cases, and recovered cases)