The English Learning to Speak: Pygmalion as the Fall Play
Hang on for a minute...we're trying to find some more stories you might like.
"Pygmalion" is coming to Fort Worth Country Day, starring Katherine D'Souza '16 as Eliza Doolittle and Connor Reese '16 as Henry Higgins. "Pygmalion" was written by George Bernard Shaw and first performed in the fall of 1913. The play is named after the Greek mythological character, Pygmalion, who falls in love with a statue of a woman. This play is about a British professor, Higgins, who picks a Cockney girl, Doolittle, off the street. He intends to teach Eliza how to speak 'proper English' and they consequently fall in love.
"Henry Higgins is so fun to play because I've never had the chance to play a character like him. He's the smartest man in the room, and he has no feelings for anyone except himself. He's very much like Sherlock Holmes because he always knows he's right. I can't wait to bring him to life on stage," Reese said.
Natalie Bracken '05, director, says they chose the play because "'Pygmalion' is a good story for high schoolers to hear because it explores where we find self worth." Bracken said, "Eliza's transformation comes not from the fancy dresses, dialect coaching, or manners lessons. She becomes a lady when she learns to stand up for herself. Eliza transforms herself when she learns to take control of her own story."
You may know this story better as "My Fair Lady," the 1964 musical starring Rex Harrison and Audrey Hepburn. "My Fair Lady" started on Broadway in 1956 starring Rex Harrison and Julie Andrews. It was praised as one of the 'best musicals of the century.' Our 'Pygmalion' will features a small cast, large windows, rented costumes, and is entirely in English, cockney, and Scottish accents. The show premieres on Thursday, October 16 at 7:00 pm, with shows also on Saturday, October 18 at 7:00 pm and Sunday, October 19 at 3:00 pm.
Pygmalion Cast List:

Henry Higgins – Connor Reese
Eliza Doolittle – Katherine D'Souza
Pickering – John Wittman
Mr. Doolittle – Matthew Aufiero
Mrs. Higgins – Kassadi Smith
Mrs. Pierce – Katherine Haley
Mrs. Hill – Casey Hammett
Clara – Natalia Avila
Freddy – Samuel De Robertis
Parlor Maid – Dana Guthrie
Bystander – Kenzie Knox
Sarcastic Bystander – Eleni Michaledes
Assistant Directors – Kristin Robinson and Kennedy Smith
Understudies – Rebecka Smith (Parlor Maid / Bystander), Catherine Cravens (Clara), Kacey Melton (Mrs. Hill), Salman Shah (Freddy), Matthew Lee (Pickering), Mary Grace Roach (Mrs. Pierce / Mrs. Hill)

About the Writer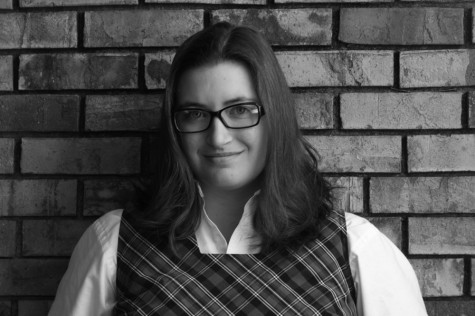 Abby Steinsieck, Reporter
Abby comes from a tiny island off the coast of Maine. When she's not poking her noise into current affairs of state, she's reading, writing, or doing self-assigned...