Halloween Parade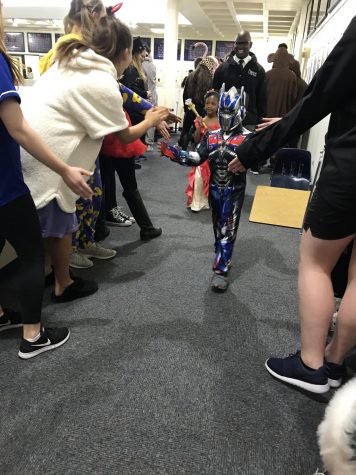 Hang on for a minute...we're trying to find some more stories you might like.
It's that time of the year again and that means the Halloween Parade is headed to Fort Worth Country Day. The Halloween Parade is a Fall tradition at FWCD where the lower school students march around the campus in their creative and scary costumes. The middle school and high school halls were full of lots of energy when the lower schoolers pridefully showed off their costumes.
The lower schoolers were cheered on as they pass through the high school and middle school by students, faculty, and staff. The parade occurred on Halloween: Tuesday, October 31.
"I remember the Halloween Parade so well, it was so fun and I looked forward to it every year. It's also so exciting and fun to see the lower schoolers in their costumes," Mary Murrin '20 said.
The Halloween Parade is always something to look forward to for all students, whether it's in the lower school, middle school, or high school.  
"I love the Halloween Parade because it's really fun to see everyone and I get to see my older sisters in the middle school and high school," Marietta Anton '26 said.
Following the parade, the lower schoolers spend the rest of their day playing halloween themed games, and receiving candy, Halloween food, and Halloween toys from their friends and teachers. Some of these games include: bingo, hide and seek with prizes, and many more Halloween themed activities.
"We had a party, played Halloween games, and ate Halloween themed foods, and then we would have the parade. It was all really fun and festive," Carolina Murrin '24 said.
The well-known Halloween parade helps bring the Halloween spirit to FWCD, and also makes festivities more enjoyable for FWCD students of all ages.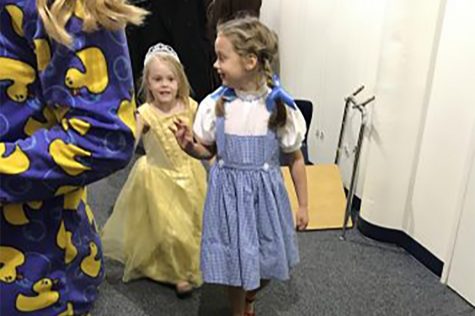 "I love the parade," Camilla Collins '22 said. "It is so much fun seeing what costumes people come up with. It was super fun being in the parade and getting to walk throughout the campus in lower school. It is also just as fun being in middle school during the parade because we get to watch all the lower schoolers walk by."