All Smiles for the Smile Club
Hang on for a minute...we're trying to find some more stories you might like.
A smile. It's one of the first things people notice about each other. Yet, not everyone is born with the confidence to smile.
Unfortunately, children all over the world suffer from cleft palate, a birth defect in which the roof of the mouth splits. Every year in the United States, approximately 2,650 babies are born with cleft palate. Many children do not have access or the money to pay for correctional surgery for this defect. Operation Smile is a international medical charity that provides safe surgeries to children with cleft palate or lip. The organization encourages schools and students to get involved in their cause to help thousands of people every year. Katie Bynum '20, the president of the club, has started the Smile Club to do so.
"I started this club because I think it's important for the youth to give back to the youth," Bynum said.
In the Upper School, students must reach 40 hours of community service hours to graduate. The Smile Club is a great way to earn some of those hours for the students. For Bynum to start the Smile Club, she needed a sponsor from FWCD. Mrs. Zawalnicki, the US Registrar and Community Service Director, was the best person for the job.
"I have always had a compassion for the little kiddos who are born with cleft palate or lip," Zawalnicki said.
Mrs. Z was unaware of how many children suffered from the birth defect until she became the sponsor. The club has 76 members at FWCD to give back to the thousands who suffer from this defect.  
The club's first service project was a third-party fundraiser in association with Raising Cane's. On December 1st, around 25 volunteers from the Smile Club went to Cane's on South University Drive and promoted Operation Smile. They asked customers to mention Operation Smile at the register, so that 15% of the profits from their meal went to the organization. The Smile Club raised $250, enough money for one surgery.
The Smile Club is also having a talent show on March 1st at 6:30-8 p.m. benefiting Operation Smile. The show will be held in the Scott Theater at FWCD. Anyone can perform and students, faculty, friends, and family are all invited. Tickets will be $10 and all proceeds will go to Operation Smile.
Students who are interested in supporting the cause can join the Smile Club at FWCD. Contact Katie Bynum or Rita Zawalnicki for more information about how to get involved.  
About the Writer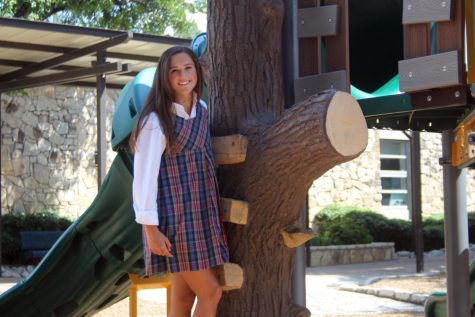 Macie Mallick, News and Features Editor
Macie Mallick is currently a sophomore at FWCD. She is the News and Features Editor for the Quill staff. [email protected]