Falcons Go Viral on TikTok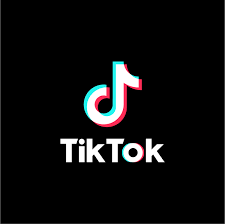 Going viral on TikTok is a difficult goal to achieve. There is no exact definition for virality on TikTok, but it usually means a video has at least over 10k likes and views. Many FWCD students have failed to get famous on the popular app. However, a few lucky TikTokers from Country Day have gone viral; some several times: Caroline Korman '21, Tabitha Wolfe '22, Christopher Baker '23, and Vivian Todora '23. 
Caroline Korman has two viral TikToks, and they both were videos of her and Abbie Kate Henderson '21 dancing in the senior parking lot. One TikTok got 500k views and 72.5k likes, and the other got 203k views and 32k likes. Korman's favorite creators on the app are Vinnie Hacker and Blake Gray. 
Korman is on "straight" TikTok. There is "straight" TikTok and "alt" TikTok. If a user is on "straight" TikTok, then their For You Page or fyp consists of popular content houses and famous TikTokers like Addison Rae and the D'Amelio sisters dancing. "Alt" TikTok consists of videos that have random things/objects with faces on them, funny inside jokes, and other unique videos.
On the app, many creators have moved to Los Angeles and moved into mansions with other TikTokers. These are called content houses, and the members work under contracts and produce videos together and alone. Some of the most controversial and popular content houses are the Hype House and the Sway House. The Hype House was the first TikTok house that got wide recognition.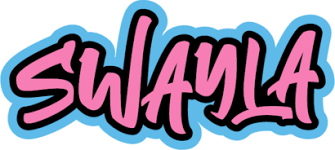 When asked to choose between the Hype House and Sway House, Korman said, "SWAYYYYY."
Tabitha Wolfe has 12 videos that have gotten over 10K views. Her most viral video has 1.5M views.
 "It was just some video of my brother who had been acting like he was stuck in his room," Wolfe said. 
In the video, she put cereal and milk on a plate and slid it under his door. People who commented were very interested in how he got "stuck," how he could get out, use the bathroom, etc.
"In reality, he was just fine, and his door became magically unstuck when my dad yelled that dinner was ready," Wolfe said.
Other than the 1.5M one, she has a video of herself doing resin art (follow @twolfedesigns on Instagram!) that got about 400K views. Her other videos also have received thousands of views and likes. Some consisted of drama and fun facts about the contestants on ABC's The Bachelor. 
Wolfe's tip to go viral is "to just make really weird and random videos because you would be surprised at what gets a lot of views," she said
Her favorite TikToker is Madison Beer, and when asked to choose between Addison Rae and Dixie D'Amelio, Wolfe chose Addison. She is on the "straight" side of TikTok, but specifically, cute animals TikTok. 
Baker has two videos with 100k+ likes and five with 100k+ views. In the most viral one, he duetted with a problematic and popular creator, and in the other, he was comically recounting an experience he had with a friend's sibling in a group chat. Baker received 1.2M views with 245k likes on the most viral and 410k views with 140k likes on the other. 
"No formula, just know that TikTok will typically promote a video because it's funny, it's creative and unique, or if the creator is attractive," Baker said.
Baker's favorite TikTokers are @ChaseRutherford, @Yodelinghaley, @Nmillz1, @Fatraco0n, and @HandsomeSouthernBoy. His favorite dance is "Money Trees" (dc @yodelinghaley).
Todora has one viral video in which she and fellow Country Day student Bella Kaufmann '23 were on a flight coming home. 
"We were both just kind of messing around to this random song, and I posted it as a joke," Todora said. "But I didn't think it would go viral."
The girls were singing the song and looking out the plane window in the video. It got 500,000 views and 150,000 likes.
 "I think if you want to go viral you have to post something really strange and different from the other videos because the people on that app like really weird stuff, and that's what normally gets famous," Todora said. 
Her fyp is both "straight" and "alt" TikTok, but it consists of many food videos. Todora's favorite trend is the dance to "Savage Remix" by Megan Thee Stallion and Beyoncé.
 "My favorite TikToker is Charli D'Amelio for sure because I get the hype," Todora said.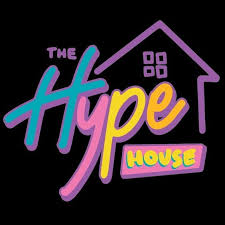 She prefers the Hype House over Sway House, but just barely because they both annoy her. She also chose Dixie over Addison when asked. 
About the Writer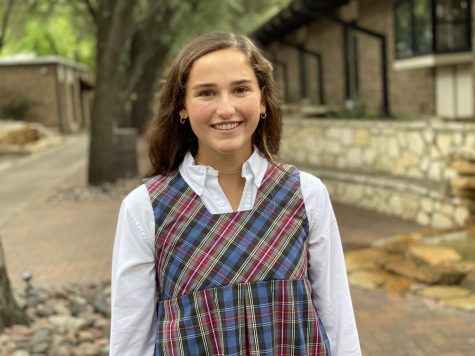 Macie Mallick, Co-Editor in Chief
Macie Mallick is currently a junior at FWCD. She is the Co-Editor In Chief for the Quill staff. Macie plays field hockey and enjoys writing news stories....