'You Know Why I'm Here': Is the Travis Scott Burger Overrated?
As possibly the greatest philosopher, businessman, and musical genius of all time, Jacques Berman Webster II a.k.a. Travis Scott, once said, "It's lit." This phrase epitomizes the Travis Scott x McDonald's Cheeseburger experience. 
In September 2020, Houston rapper Travis Scott collaborated with McDonald's to bestow "Ragers," his fans, with his rendition of the Quarter Pounder. His burger is dressed (top to bottom) with a sesame seed bun, mustard, ketchup, shredded onions, two pickles, shredded lettuce, three strips of bacon, double cheese, and a quarter-pound patty. Along with the burger, you get medium fries, barbeque sauce, and a Sprite for a grand total of $6.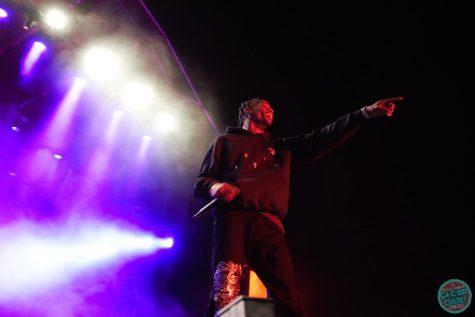 After the first bite of the dubbed "Travy Patty," you immediately taste the bacon and the beef. These flavors are the foundation of the meal; however, if you venture deeper into the burger, you pick up on the hints of the two pickles and mustard. 
If you decide to add the Tangy Barbecue Sauce to the Quarter Pounder, you will find that it dominates the taste of the patty and surrounding ingredients. To find the perfect burger to sauce ratio, I suggest that you ponder Scott's fellow rapper Gucci Mane's philosophy: "If a man does not have sauce, then he is lost. But the same man can get lost in the sauce." 
The fries taste like standard, lightly salted McDonald's fries. In the commercial for the meal, Scott demonstrates how he prefers to dip his fries into the Tangy Barbecue Sauce, and this is when the fries become "astronomical." The Sprite has the same zest and painful crispness as it usually does when dispensed from a McDonald's Soda Fountain. Overall, The Travis Scott Burger is certainly not the worst meal from any fast-food chain, but for its price, you could purchase six cheeseburgers at the same restaurant. 
The bacon is not the only factor driving the price up. There is a massive following behind Scott, and this is not the first time that his name has been used to sell products. In 2020 alone, Scott has collaborated with the Houston Rockets, Hot Wheels, Fortnite, Nerf, and Lebron James' brand Uninterrupted. 
Almost everything that Scott produces becomes a trend, and therefore highly desired. For example, he partnered with Nike and Jordan Brand to design shoes, which resale for thousands of dollars merely days after their release.

Speaking of Michael Jordan, Travis Scott has joined J Balvin, a Colombian singer, and Jordan in the exclusive group of three celebrities with signature McDonald's meals. Jordan partnered with the fast-food chain in 1992 to create the McJordan; however, J Balvin's order was made into a meal just a month after Scott.

Scott is no Guy Fieri, but he knows his way around a burger. Sure, it might just be a regular McDonald's Quarter Pounder with lettuce and bacon, but the Tangy Barbecue Sauce and Sprite make it a meal fit for a "Rager." Whether you are Anton Ego or TheReportOfTheWeek, the Travis Scott meal is an exciting culinary experience. The unconventional burger combination redefines the McDonald's Quarter Pounder experience to be an extension of Scott's memories in Houston. Next time you find yourself ordering at McDonald's, just remember to say, "Cactus Jack sent me."
About the Writer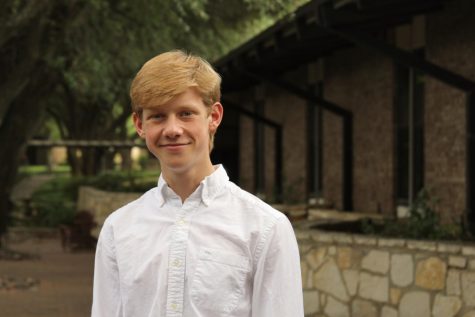 Marshall Lehman, Reporter
Marshall is a freshman at FWCD and it is his first year on staff. He has a sister who is a junior and one dog. Marshall plays basketball and his favorite...